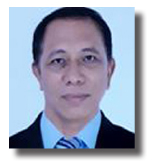 Many reasons explain why firecrackers and fireworks must be banned during the New Year's celebration. The biggest of which is the fact that the smog created by these mini-explosives may cause more people to develop respiratory problems.
Some of these people may already be suffering now, a few days before that noisy revelry. We pay the price of that merrymaking in the form of aggravated respiratory ailments like asthma and allergic rhinitis. The toxic smog has added another level of danger to the already-contaminated air that we breathe.
The so-called Total Suspended Particulates (TSP) pollute the atmosphere following the firecrackers and other pyrotechnic devices used in this celebration. Experts have it that these fine particles in the air and penetrate the upper respiratory tract and be deposited deep in a person's lungs.
It is said that the most susceptible to risks associated with these minute pollutants are children, the elderly, and people with heart and lung diseases. It is not surprising that many of them are now suffering from respiratory problems, especially in urban areas where the use of firecrackers during new year's eve is so rampant despite warnings and campaigns against it.
The Department of Environment and Natural Resources said that the TSP in Manila has tremendously increased from 134 ug/ncm in 2009. The normal TSP standard for a year is 90 ug/ncm, according to the World Health Organization. Too bad our rejoicing for the new year also sends toxic pollutants into the air, to our hazard.
The past administration of President Duterte, then, made so much sense in banning firecrackers and other related devices to usher in the new year. The government is mandated to protect its citizens from any harm, and since these items are rather injurious, they have to be banned, or else the people will suffer as a result.
Surely, healthy people are also necessary for the government to operate and function normally. It would cost the government huge funds if epidemics and pandemics prevail among its people. So, as much as possible, if healthy hazards can be avoided, they should be done away with as prevention is always better than cure.
So what if the new year turns out quiet? That would be better than having a noisy one with damaged respiratory system.