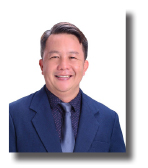 The year 2022 is ending after all the tumultuous and virus stricken and economic down turn that it brought we cant help but feel optimistic as Social Weather Station surveyed and found out that 46 percent of Filipinos feel that their lives will improve. The National Optimism score rose from 43 to 46 % . Optimism glows on Filipinos and its something unusual given the economic realities that we are experiencing . The High Cost of Fuel, Onions , Commodities and even Noche Buena staples.
As the year ends a series of government benefits came as mandated PEI (Productivity Enhancement Incentives) and SRI (Service Recognition Incentives) came as a welcome acronyms . The benefits with the maximum of Php. 25 ,000 combined and Php. 15,000 minimum, can jumpstart the new year.
This writer would like to stress and dwell on the positives, and perhaps focus on the best that this column space can convey, with the PEI and SRI reality and the safety we are lucky to be bestowed by the Lord, let me share the good song "May the Good Lord Bless and Keep You". This is a popular song by Meredith Willson, Robert Reiniger Meredith Willson was an American flutist, composer, conductor, musical arranger, bandleader, playwright, and writer. He is perhaps best known for writing the book, music, and lyrics for the 1957 hit Broadway musical The Music Man and "It's Beginning to Look a Lot Like Christmas". Wikipedia
The song is now considered a standard, recorded by many artists.
It was used as Tallulah Bankhead's theme song for her NBC radio program, "The Big Show." Bankhead would recite the words in her husky voice, with guest stars joining in reciting the words, one line per star, which made a memorable ending for the show.
However, it was most popular when it was regularly sung by Kate Smith on her early 1950s TV show as the closing song.
Here is that song:
May the good Lord bless and keep you
Whether near or far away
May you find that long awaited
Golden day today
May your troubles all be small ones
And your fortunes ten times ten
May the good Lord bless and keep you
Till we meet again
May you walk with sunlight shining
And a bluebird in every tree
May there be a silver lining
Back on every cloud you see
And all these beautiful lyrics be my wish for everyone, Happy New Year everyone!