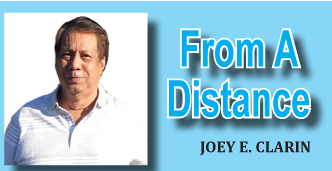 We have to commend Senator Richard Gordon for his courageous and timely initiative to investigate the suspicious influx of funds and its relations to Philippine offshore Gaming Operations (POGOs).
The Anti-Money Laundering Council (AMLC) has been remiss in taking action on the suspicious influx of over $600 million in cash brought in by Filipino and Chinese couriers in the last 7 months. The AMLC tolerated the huge amounts of dollars believed laundered in the Philippines.
The influx of cash dollars was detected as early as September 2019 and there might be a collusion among officials of concerned government agencies, the reason why the entry of the dollar currency continues.
The AMLC, Department of Finance, the Bangko Sentral ng Pilipinas (BSP) and Bureau of Customs could have first raised alarm on the matter and filed cases that would have forced the real owners of the money to come out.
The POGOs are not desirable economic activities for any country and should therefore not be allowed in our country. Revenues must come from healthy and proper economic activities not from criminal activities. POGO is the natural partner of various crimes which have significantly increased since the inception of POGOs. These crimes are prostitution, human trafficking, money laundering and exposure of government personnel to all kinds of corruption and bribery.
Visa upon arrival to Chinese people should not be allowed. Our country should not give Visa-free entry to 1.4 Billion Chinese citizens.
There is also the weakness of our law enforcement. How can anyone manage to bring in millions of dollars regularly through the NAIA without informing the AMLC. Little wonder that dirty money continues to find a haven in the Philippines.
There should be a lifting of bank secrecy laws in cases of money laundering.