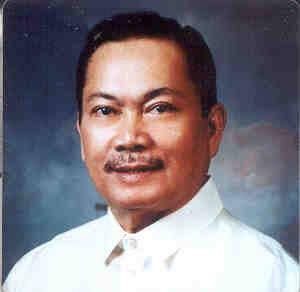 The Philippines, one of the countries frequently visited by natural calamities such as typhoon, floods, earthquake, landslides, etc., has appealed to multilateral development banks (MBDS) to ramp up financial support for countries vulnerable to climate change.
Climate crisis was one of the four top agenda during the held recently in Washington, USA. G -24 Ministerial Meetings of the 2023 Spring Meetings of the World Bank (WB) and International Monetary Fund (IMF)
Secretary Benjamin Diokno, first vice-chairman of G-24 Bureau and World Bank Governor for the Philippines, said that "MDBS, should redouble their efforts in raising capital and expanding private sector participation to scale up climate investments." Indeed, the Philippines incur as much as P1.5 trillion in losses from natural disaster in the next 5 decades. Also, as much as $4.12 billion from 2015 to 2030 is the estimated cost once climate change actions are implemented for priority sectors of energy, forestry, industry and transport alone.
The Philippines, through the Department of Finance (DOF), aims "to mainstream climate financing through policy harmonization and mobilize finance for green projects as well as engage with multilateral and development partners to be able to provide and channel grants, investments and subsidies for climate change mitigation and adaptation."
In closing. Secretary Diokno was quoted stressing "the important role of WB in supporting countries, especially emerging markets and developing
MY COMMENT:
I wish to re-state by quoting the statement, thus: The United Nations earlier said the world be inhabitable unless governments everywhere reassess their energy policies." And that "The Philippine remains as one of the most climate-vulnerable countries over the past two decades."
Indeed, climate change, the worst natural disaster can NEVER BE PREVENTED NOR STOPPED, but man can only mitigate and/or adapt to its ill-effects!