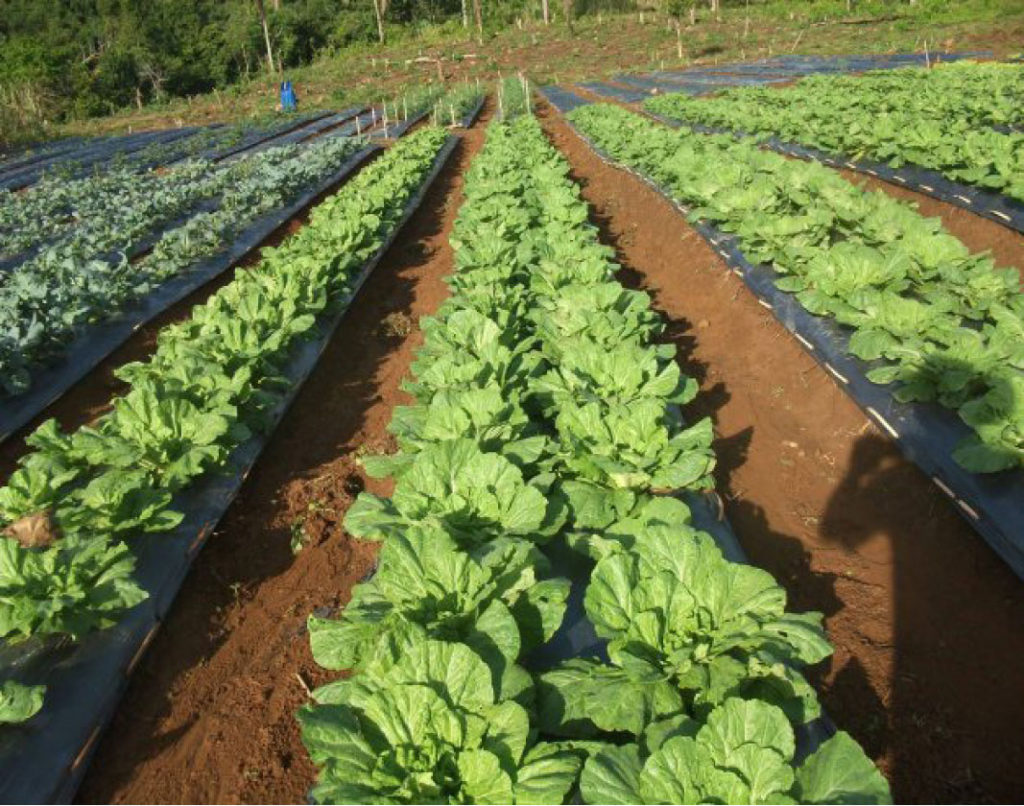 By VICKY C. ARNAIZ
TACLOBAN CITY- A farmers' group from Jaro, Leyte was named as one of the country's best farmers groups by a prestigious group.
The Villaconzoilo Community Association (VCA), a cooperative of farmers in Barangay Villaconzoilo, Jaro, Leyte was named as this year's winner of the TOFARM Awards in the agriculture initiative category during the awarding ceremony held Tuesday (Nov.15) at Makati Shangri-La Hotel, Makati City.
The TOFARM Awards, launched in 2012, aim to inspire and encourage farmers to remain true to their noble calling.
For winning an award, VCA received P100,000 cash award and a gold-plated trophy personally received by Alex Arbonita, founder and president of the group.
Arbonita is also the current village chair of Villaconzoilo, an upland village of 360 residents and is seven kms away from the town proper.
The association started in the year 2010 by 18 farmers of the village who bonded together to start compact farming with just P1,000 as their initial capital and a two hectares lot.
They first grow native vegetables and later shifted to "salad type" vegetables that are not normally grown in the region.
Six years later, the group has now P4 million in cash at the bank and P20 million in assets including the 28 hectares of land they are currently cultivating.
Its members have also grown to 38.
Seeing the potential of this farming village, on the directive of Leyte Governor Leopoldo Dominico Petilla, who also joined Arbonita in receiving the award, the Provincial Agriculture's Office (PAO) conducted technical assistance to the group.
The farmers group was formally created and registered at the Cooperative Development Authority (CDA) last January 25, 2016.
PAO has provided farmers' training and seedlings as well as tilapia fingerling dispersals including hogs.
They were also provided with assistance in downloading projects from government line agencies aside from the Department of Agriculture (DA), the Department of Environment and Natural Resources (DENR) in their National Greening Program, the Philippine Coconut Authority and other government and private agencies.
"We maintain a wide support to our farmers. We always motivate them in pursuit of agriculture excellence under the More Income in the Countryside or MIC Program," Gov.Petilla said.
Aborita said that their cooperative is community-based and their programs and projects aimed in helping the government solve poverty and hunger.
The farm produces high-value vegetables including lettuce, radish, Baguio beans, carrots, broccoli, cauliflowers, eggplants, onions, ginger, cucumber, turmeric, sweet bell peppers and cherry tomatoes.
Their harvests are mostly distributed to shopping malls in Tacloban City.
They also allotted 11 hectares for root crops, jackfruit, rambutan, durian, banana, lanzones and papaya; seven hectares of land planted with the Queen watermelon of the sweetest variety and six hectares of land planted with cacao.
They also grow grapes and recently cultivated strawberries and asparagus.
The province recently opened a vegetable market for their produce and that of other farmers' vegetable association at the Leyte Academic Center.
When Leyte was devastated by supertyphoon "Yolanda" in 2013, farmers of Villaconziolo felt isolated and almost lost hope since their vegetables were wiped out.
But under the stewardship of Aborita, the farmers gathered enough strength and guts and started trekking 20 kilometers in the ranges of Mt. Amandewing to reach Ormoc City to purchase seedlings that include cucumber, tomatoes, eggplants, pechay, cabbage and pepper.
The VCA was later adopted by the "Balik-sa-Saka" (Back to Farm), a project of the Junior Chamber of International Philippines (JICP) and Universal Harvester, Inc. (UHI) and assisted in their rehabilitation and development.
JCIP said that they helped the Yolanda stricken areas which meant being one with them in their suffering and doing something to alleviate it.
In early 2014, they were selling vegetables in the market of the municipalities of Jaro and nearby.
In May 2015, they joined the launching of the Summer Fun leg in Leyte as farm tourism.