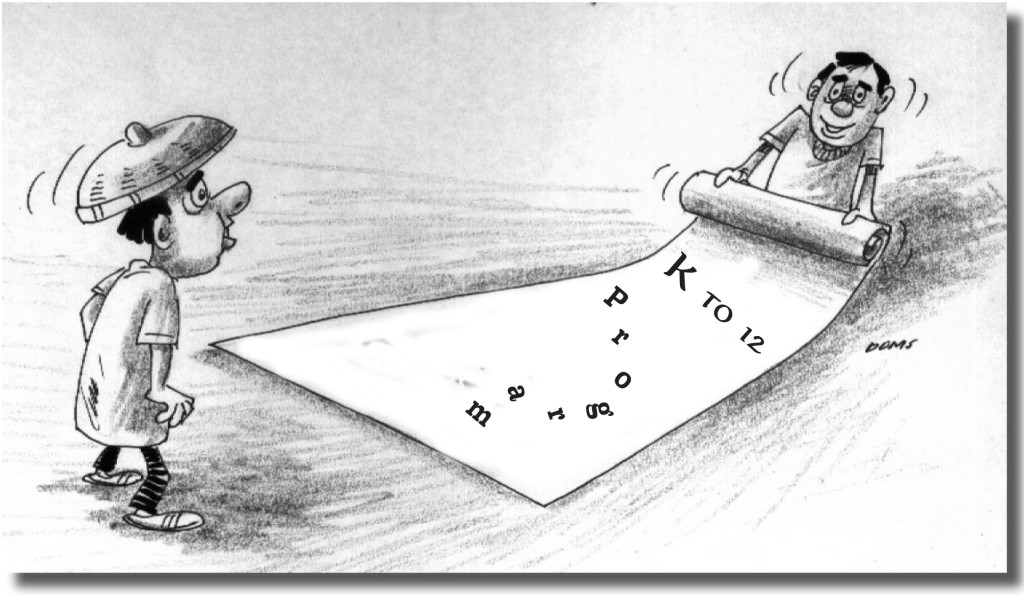 Leyte schools superintendent Ronilo Al Firmo sees no hitch in the implementation of the K to 12 program of the Department of Education with state universities and colleges coping up on possibility of not having enrollees in freshmen level by 2016, while private schools anticipate an advance effect in July or August this year.
Firmo said that SCUs can accommodate about 30% of the students from public schools who are to enter Grade 11 this coming school year. He foresees no problem either in the absorption of students from public school who opt to enroll in private schools as DepEd assumes the layment of their tuition fees. He said there will be no delay in payment through the voucher system as soon as the private schools submit the requirements.
As to facilities, the DepEd is mapping out mechanisms and sourcing out funds to meet these requirements. The senior high school program dovetailed to K to 12 proved effective in two schools in Leyte, namely Palo National High School and Merida Vocational School. All of the 80 graduates, except one who proceeded to college, the first batch in fact, got immediately employed after passing the TESDA-administered assessment exams, according to Firmo.
In spite of this,there are schools which are crying for suspension of the implentation of K to 12. Is this a delayed realization or another ploy to lobby for another program that could cost the government another round of setbacks?They need to cope up.