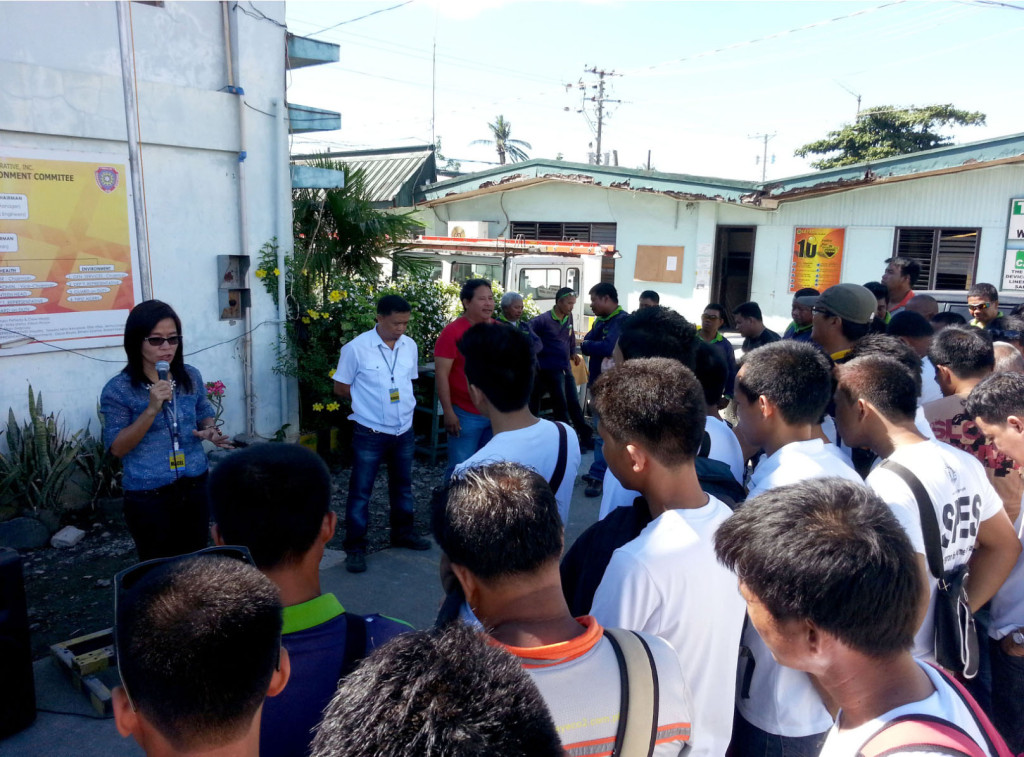 Of course, other electric cooperatives may have also done similar feat -commendable service to their power consumers, but this article gives focus ONLY to Leyte Electric Cooperative II, all because the author of this piece had several interactions already with its lady general manager, Ma. Rosario Cumpio Avestruz, the loving inspiration of Municipal Mayor Atty. Alden Montano Avestruz, municipal Mayor of Barugo, Leyte now on his 3rd and last term. Typhoon Yolanda (Haiyan) and its tremendous destruction, in a province-wide damage to properties together with scores of deaths will never escape the consciousness of Taclobanons, to include Palo and Babatngon, the Leyeco II coverage service area.
The Philippines is hit by at least 20 typhoons yearly, but the November 8, 2013 supertyphoon "Yolanda" was the strongest ever to make recorded landfall anywhere in Planet Earth, with Tacloban, the region-8 government regional and business center, the worst hit. Yolanda's fury hit through the Visayas and wrecked a devastating path along its way that practically- all rural electric cooperative power services got severely damaged. Of the 119 cooperatives nationwide, 33 sustained significant wreckage and 11 including Leyeco II was literally "wiped out".
To the young Leyeco II executive Macel (her nickname) Avestruz, the general manager, the great damage of Leyeco II power establishment was a challenging feat she has to lead, assume and fulfil the objective: to restore as early as possible electricity to all its consumers within its coverage area in Tacloban, Palo and Babatngon. Equipped with a sense of duty, an intelligent mind, and possessing a very clear vision and a gallant desire to make a difference, she faced the challenge squarely by employing all strategies within his command and together with a Gibraltar-like determination to mobilize and effectively lead the Leyeco board of directors and her line and staff of the office.
(Flashback: On November 7, 2013, a day before Yolanda struck; GM Macel attended and participated in discussion during in the emergency meeting called by the Regional Disaster Risk Rehabilitation and Management Council (RDRRMC). The agenda was to prepare for the typhoon to hit the area the following day. It did struck starting early morning of November 8, 2013.
After that meeting GM Macel went back to the Leyeco II office with a handful of her employees and they stayed overnight. And in that early morning of November 8 Typhoon Yolanda roared its unbelievable fury. The Leyeco II main building was getting shattered and in time roofs got blown away. GM Macel and her staff who stayed with her overnight took shelter under the stairs leading to the second floor. It was an unparalleled display of dedication to public service. What a woman!! What a feat!!
Battered but never beaten they say! The disheartening destruction of Leyeco II electric cooperative revealed that 90% of its electric posts and hundred-meters electric wires were rendered unserviceable.
Experts opined that it would have taken over 3 years for the restoration of Leyeco II to be back to normal operations. Leyeco II started to energize the area of coverage on less than 2 months.
A weak leader would have thrown her towel in defeat and may have resigned- go out and seek greener pastures but Macel faced the problems head-on.
Yes, she agrees that LEYECO II alone would not have been able to restore back to its operation in that short time. So……!
With the Board of Directors' all-out support they sought assistance from Task Force Kapatid of the National Electrification Administration, to include hosts of private distribution utilities and government of course, they all came to Eastern Visayas to strongly provide support and actively participated in the restoration process in the region.
There were times when the task force would leave already after the time line they were supposed to be in Tacloban expired though so many things yet remained unfinished. But Macel held them to stay further. And they did. How she did it is something to be discovered.
Above all GM Macel Avestruz was so enthused and happy that Department of Energy Secretary Jericho "Icot" Petilla facilitated the release of grants, instead of loans to all cooperatives in the region affected by the super-typhoon. Leyeco II was given a grant of P50 million that was used for its rehabilitation activities. It was initially a loan but Secretary Petilla had it converted to grant, with no condition, attached, so Leyeco II has no payment to make and no other obligations demanded. That's Jericho "Icot" Loreto Petilla.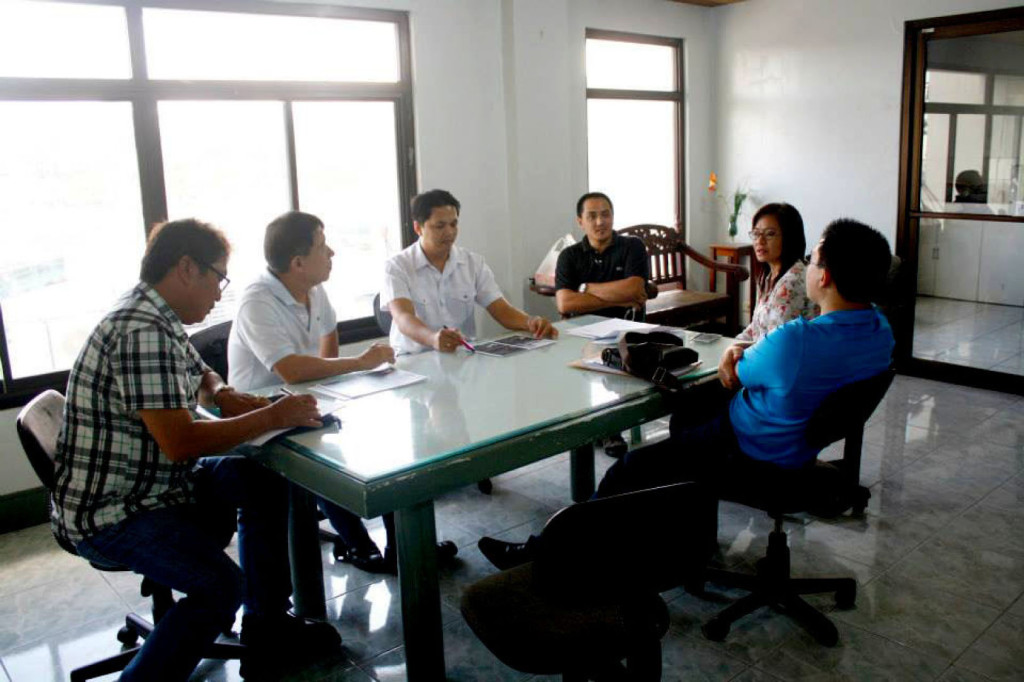 It pays to have a manager of an electric cooperative who has a sincere and dedicated official with a strong sense of duty, and one possessing a clear vision to lead the cooperative to a more stable future.
General Manager Ma.Rosario Cumpio Avstruz, Macel to those close to her appears to have them and more!
The LEYECO II Board of Directors
Rolando G. Hidalgo
District III
Gregorio C. Dolina
District I
Ma. Rosario C. Avestruz
Gen. Manager
Pacifico M. Borja
NEA Representative
Dalmacio C. Grafil
District IV
By Alvin Gz. Arpon