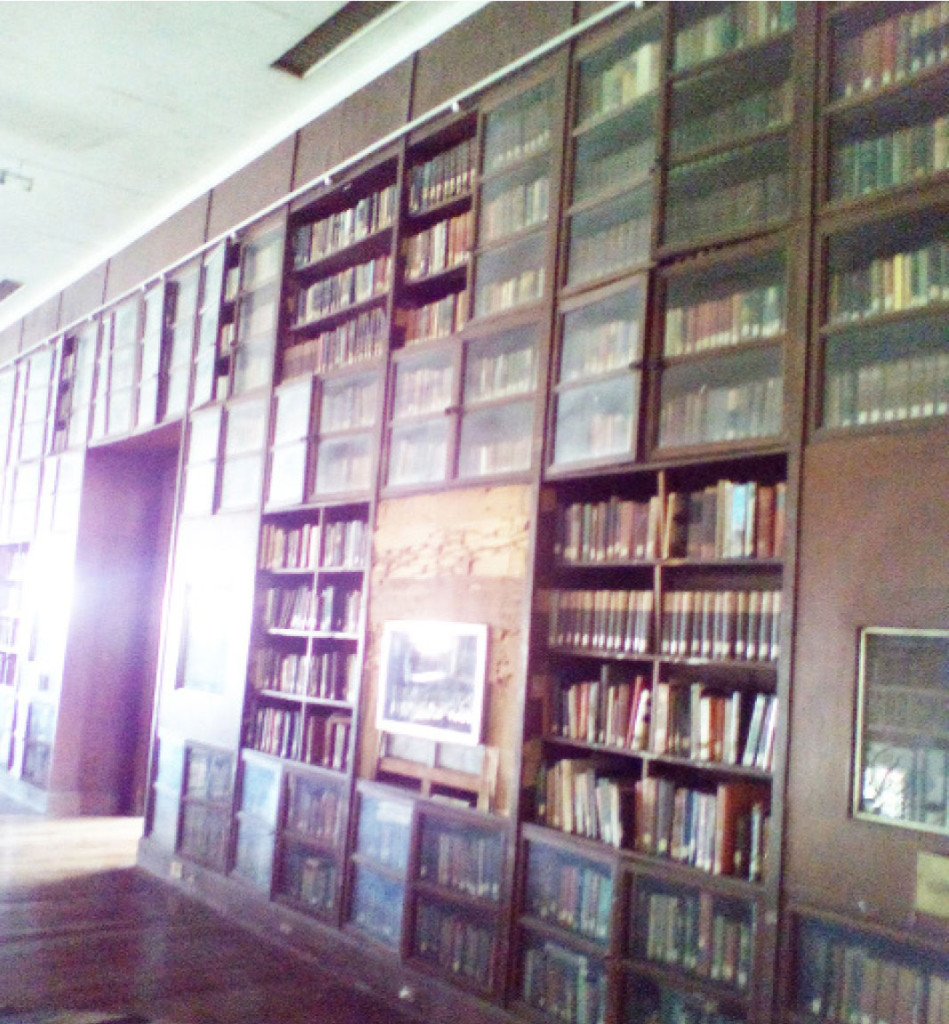 TACLOBAN CITY- Last December, Jacklyn Saño went to the People's Center and Library for the very first time to do some research. While she marvels the fact that there are still thousands of books that could still be found at the library, Saño was shocked to see the condition of these books-worn out, gathering dust and damp.
What depressed her most is seeing these books, written by some of the world's literary giants, apparently left unmaintained. The library, built by former first lady Imelda Marcos here in Tacloban, contain more than 55,000 hardbound books with some of the world's well-known authors and writers ranging from William Shakespeare to James Joyce to Leo Tolstoy to Mark Twain to Alexander Dumas to Stephen Hawkins, among other literary giants. And the library, with Greek-inspired posts and round-shape tables made of hardwood, was even said to have the original copy of the "Noli Me Tangere" written by our national hero, Jose Rizal.
Of course, books and journals written by former President Ferdinand Marcos could also be found in the library.  "It's the best and classic public library that I have ever seen. But I was utterly shock seeing its present condition. Books are worn out, in disarray and dirty and gathering dust; poorly lighted," the 30-year old Saño who hails from the town of Abuyog, Leyte, self-confessed book lover, said. "Any book lover who will see books gathering dust and in bad conditions will have this immediate reaction to clean them up," she added, reason why she volunteered to, for a start, to clean the books and eventually, do an inventory.
The very sad condition of the library prompted Saño, who is a third year Law student at St. Paul's Business School and Law in Palo, also in Leyte, prompted her with the help of her friends, to conduct a clean-up drive and clean the books. "But the library is so huge and there are thousands of books to be cleaned up. It might take us a decade to finish the job," Saño, a native of Abuyog, laughed. Thus, she is also asking support from the public to help them on their campaign preserve "a part of our heritage."
Renoir Dauag, regional representative of the Presidential Commission on Good Government (PCGG), said that he truly welcomes the act of Saño and her friends to clean up the books and other reading materials inside the library.
"It will be a big help for us. We don't have a librarian and enough personnel to help us maintain cleanliness and restore these books from their original shelves," Dauag, who has been at the helm of the PCCC in the region since 2000, said. Aside from Dauag, where he holds office in one of the 16 rooms of the library, there are only a security guard and a janitor who could be seen regularly inside the facility. Saño and her friends started their campaign last January 12 from 9 in the morning until 12 noon every Tuesday and Thursday. "We cannot commit ourselves full time considering that we are all students," she said.
Since the start of their clean-up campaign, they were able to clean 4 out of the 16 rooms of the library. "We hope we could gather other people, book lovers especially, to help us clean up the library again; where our students can go" Saño said. Bernardita "Bering"Valenzuela, information officer of the city government and one-time chief of staff of Marcos when she was congresswoman of Leyte's first district, said she welcomes the move of Saño. "The library is still with the PCGG so we cannot do anything about it. But we welcome her campaign and we'll see what we can do," she said.
(JOEY A. GABIETA)