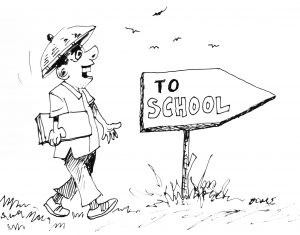 The second semester for the present school year has finally started after the school communities got too busy with academic-related concerns—students complying with term-end requirements, teachers computing and finalizing grades, and school administrations accommodating the hectic enrollment procedures.
As the new school year starts for the senior high school, college, and onwards, campus routines are to be expected. But there are still things that are of paramount consideration—first is the ongoing pandemic as related to the academe; then the idea that some lawmakers are toying with, which is the planned removal of MTB-MLE from the basic education curriculum, and the likely abolition of senior high school which, accordingly, failed to serve its purpose.
We can add to these the controversial restoration of ROTC as a mandatory course for students entering college in both public and private schools. It is controversial because it has been abolished before for being a breeding ground for corruption and irregularities, and reported abuses from officers and high-ranking personnel abounded.
As regards the extant pandemic, its impact on the academe remains, and this includes the restrictions imposed for key players to observe. Among these is the continued and strict observance of basic health protocols, such as wearing masks inside campuses, avoiding crowded places, observing social distancing, and constantly disinfecting or washing of hands. In some schools, blended classes are resorted to instead of daily face-to-face classes.
Whatever policies and guidelines that school administrations impose relative to safety and sanitation, the concerned and affected people should abide by those since it is for the welfare of everyone. But per observations and common knowledge, these policies are hardly observed. Many people, especially students, are behaving in public as if there are no more health risks around, and the pandemic is already a thing of the past.