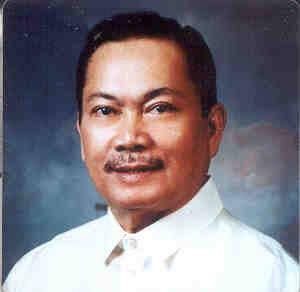 The Intellectual Property Office of the Philippines (IPOPHIL), recently approved the Guimaras Mango Growers and Producers Development Cooperative (GMGPDC) application as the country's first registered a geographical indication (GI).
According to the IPOPHIL, "a GI serves as a marketing tool that accentuates a product's distinctiveness and appealing narratives . . . it certifies a link between the quality, characteristics and reputation of a product and its geographical source. Thes factors may have been shaped by environmental influences, such as soil and climate, or human factors, such as tradition and local know-how."
A Guimaras mango fruit is ellipsoid-shaped with a rounded crown and an oblong end that features distinct broader shoulder and full cheek weighing an average of 160 grams or more. Its flesh is meaty smooth, firm, juicy and non-fibrous. It is as thin-seeded, making over 80 percent of the fruit edible."
Accordingly, the tagline "the sweetest mango" is also proven by the Total Soluble Solids (TSS) test conducted by the Bureau of Plant Industry (BPI) – National Crop Research, Development and Production Center. Additionally, the aforementioned qualities are attributed to the province's calcareous soil, which is abundant in calcium and magnesium and ensures proper drainage."
MY COMMENT:
Good for the IPOPHIL to have 'settled' the issue on "the sweetest Philippine- grown mango". I am saying this because sometime back the Zambales Mango Growers publicly claimed about their mango fruits being the "sweetest" in the country. Since then, I have not read any disclaimer from Guimaras and/or other mango-growing provinces! Now is the turn of Zambales mango planters to 'contest' the IPOPHIL's decision in approving the GMGPDC registration as a GI.
ooo000ooo
NEXT TOPIC : "Fisheries production from WPS drops in 2021-2022"
SHARE S & T THOUGHTS through E-Mail: drpacjr@yahoo.com.