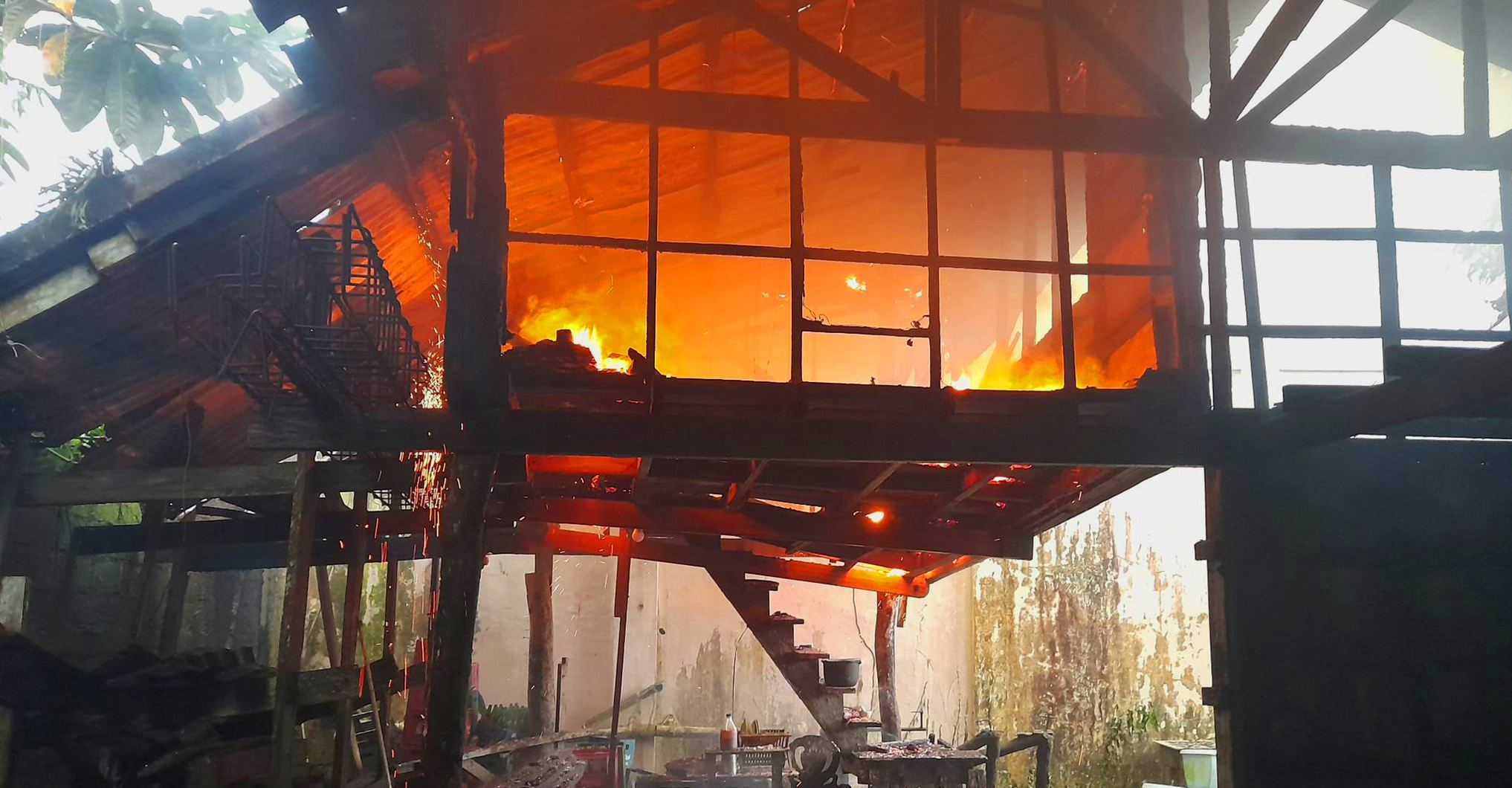 ORMOC CITY– A house in Borongan City was gutted down in a fire incident on Wednesday (Nov.9) with fire probers still to determine the cause.
The fire started on the second floor of the house owned by Allan Limbauan in Barangay A at about 2 pm, Fire Officer 2 Ariel Campo said.
The owner and his wife, are both in Manila with only the caretaker, Mark Albert Sotto, around when the fire broke out.
Sotto, 35, said that he was on the ground floor of the house when he noticed a thick smoke coming from the storage room at the second floor.
Neighbors in the community immediately called the fire station who responded quickly to put off the fire.
The fire, which was declared on first alarm, was controlled at about 6:40 am and was totally out 20 minutes later.
No injury was reported from the said fire but the damage was estimated at P1.8 million.
Meanwhile, fire trucks from the neighboring towns of Balangkayan and Taft arrived in the city to assist in putting off the fire. (ROBERT DEJON)