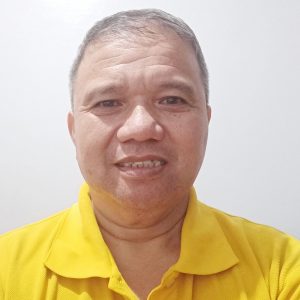 Youthful minds are now preoccupied not much with the forthcoming holidays of Christmas but of the scheduled synchronized elections for the youth organization and barangay elective officials that is set on the 30th of October 2023 pursuant to Comelec Resolution 10902 promulgated on 22 March 2023. It is well to note that the age for membership of the Katipunan ng Kabataan had been raised to 24 years old by virtue of Republic Act 10742.
It is in line with such vision that our Constitution had enshrined as one fundamental state principle the recognition of the vital role of the youth in nation building. That constitutional principle was given real meaning in the enabling law, RA 7160, otherwise known as the Local Government Code of 1991, whereby the youth was afforded participation and representation in the affairs of government. It is in that vision of our acknowledged national hero, government has recognized by law the significant role of the youth as being the hope of the fatherland.
Leaders of the youth organization which is the Katipunan ng Kabataan are elected by its members to compose the Sangguniang Kabataan. The one elected as chairman of the Sangguniang Kabataan is afforded a seat in the Sangguniang Barangay as ex-officio member representing the youth.
It is the privilege granted to the SK chairman as member of the barangay council which entitles the youth leader honorarium and other monetary perks like the regular members of the council. What is considered as financial perks for the SK Chairman had caused the corruption of the youth and the erosion of the noble ideals they ought to live by.
It is frustrating that the youth today are being subjected to all forms of corrupt practices primarily upon the egging of their elders. The desire of elders to covet the post allocated for the youth had unduly ruined the youth organization as training ground for future leaders. Machinations prevalent in the dirty politics of the olds are now employed in the elections of youth for all the corrupt intentions of the olds.
The youth, in their idealist orientation, does not have any purposeful desire to make any shenanigan in the election of their leaders. Unfortunately, the prodding of elders for young leaders to follow the dirty path and ways that are prevalent in the elections of olds had eroded the cleanness and honesty of the SK elections.
With perks and privileges afforded the SK Chairman, the post had become too attractive for elders to push their children to aim for the position with personal aggrandizement as principal motivation. The one getting elected are seldom the true leaders of the youth as most winners are due to vote buying. This brings us to the question, are the youth still our country's hope?
comments to alellema@yahoo.com