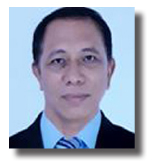 Are there fringe benefits of the yuletide season that comprises Christmas and, to many people's minds, the New Year otherwise known as the holidays? Well, there are quite many, depending on how creative and how initiative the concerned people are.
Among others, nothing beats that chance which allows people to have bonding with loved ones. These may include neighbors, acquaintances, friends, relatives, and most of all, family members. Extending for days, the holiday season does provide them with enough time to get together, enjoy one another's company, play games, have fun, cry over some problems if need be, and get to know how everybody is doing.
This moment is very vital if we are to consider the close family ties that Filipinos have had for generations, as part of their culture. For centuries, this has been made possible in part by quality time spent together around dinners, finger foods, local wines such as lambanog or coconut juice called tuba, or simply around local songs sung together to the accompaniment of indigenous musical instruments.
The said family ties instinctively prevail among Filipino families like a built-in propensity. One need not teach each member, even the young ones, regarding the necessity of preserving family traditions—they automatically do so. Amid this closeness, however, there is this threat of separation brought by the distance that eventually settles in between members in the course of time. Going places just cannot be helped and this, to some extent, causes family closeness to deteriorate.
But some members would prefer to live elsewhere, away from their relatives so as to preserve good relations. They reckon that when they just live in clustered houses, they run the risk of occasionally irritating one another over trifles such as the quarrels of their children that could worsen into adult fistfights or worse. To avoid such friction, prudent family members would rather that they stay away from one another so that, when they meet after years of being away, they would have love-filled hugs and boisterous laughter.
Thanks to the holiday season that could allow such reunions of distant family members to happen. The time may be rather short, but it is full of joy and excitement, more so that the so-called spirit of Christmas is in the air. The party for all, the exchanging of gifts, the joyful greetings, and the excitement of being together is such a precious moment so unforgettable for being rare and exciting indeed.
It is during this holiday season that we enjoy the presence of loved ones and therefore feel the contentment of loving and being loved. That makes one's Christmas merry, and one's New Year, happy. Loved ones still determine our feelings this season, thanks to the thing called family. Thank God for creating it.