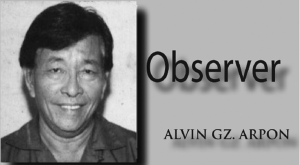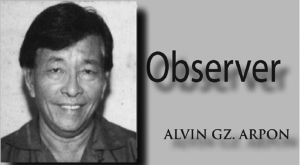 Politicians run for public office, more often than not employ "love for the poor" as their political battle cry.
"Love for the poor" political slogan has been used to the hilt during the Ramon Magsaysay era and he won. Unfortunately he died in a plane crash after almost 3 years of his 4-year presidency.
From then on "Love for the poor" has always been a powerful slogan of politicians. President Diosdado Pangan Macapagal, a true poor man in his early years naturally employed the slogan "Love for the poor" first as Vice President under the Carlos P. Garcia presidency and eventually got elected as President of the Philippines. From the 50's up to the current era, political dreamers have employed "love for the poor" line to advance their political agenda but the question is why the poor among us increases and multiplies, yet some public servants become filthy rich. There is an explanation to that but would be better explained in another issue.
-oOo-
"Love for the poor" however is clearly manifested at a different situation to be really genuine true and real. At 56, Engr. Saylito Mondares Purisima is the epitome of one who rose from rags to financial stability who has made another angle on this slogan.
How?
A Masbateño, but now a successful businessman of Isabel, a philanthropic individual, has founded an impressive establishment for the real poor in the community – the Purisima Training Academy, launched last Sept. 8, 2014. The academy provides short-term courses like welding, pipe-fitting and other technical courses to equip young students with skills for local even abroad employment. The target of the academy is to train young individuals, out of school youth who are jobless and offspring of poor families, the reason why they could not pursue college education. They being poor Engr. Purisima initiated a "study now Pay later" scheme. This genuine generosity can be capsulated from his several statements relative to this establishment by saying that this is a kind of payback time from his success; his contribution to help young individuals who have that burning desire to improve their future lives.
He revealed further that he is highly motivated to do this because he wants to do tangible moves for the community in general. He has been a Municipal Councilor in the past but dropped politics and concentrated in his SMP Engineering Works and other business ventures, but most of all sharing benefits to his over 200 employees by providing them decent incomes. Love for the poor is his personal and a genuine advocacy. And he is not a politician… yet!