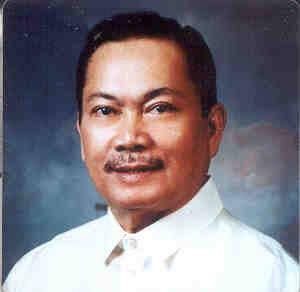 "Halal" a word most identified with Middle Easterners, is actually common in countries where there are Muslims. The same word was introduced to us non-Muslims working as Overseas Filipino Workers (OFWs), in the Middle East. My understanding of halal refers to the manner of butchering animals which has to be done facing the sun. Another interpretation attributed to halal is the process of cooking meat products not using animal fat, specifically coming from pork.
In the Philippines, halal industry is a new, thriving business gaining popularity and acceptance among Filipinos. Lately, the Philippine Economic Zone Authority (PEZA), has publicly announced full support to promote the industry following the signing of a memorandum of understanding (MOU), with the National Commission on Muslim Filipinos (NCMF) and the Mindanao Development Authority (MDA), purposely "to take a-whole-of government approach to support the sector." Also, to popularize the halal industry it is necessary to strengthen the small and medium enterprises (SMEs) identified with halal industry is anticipated to succeed as a new industry even in non-muslim countries like the Philippines.
Some suggested that halal industry in the country could be boosted by creating halal hubs like those found in Malaysia, Saudi Arabia and United Arabia Emirates which invested P17.6million P10.4 million and P11 million this year.
Incidentally, it has been observed that the Muslim population grows fast in Asia and one of the fastest in the world. In the Asean region the Muslim population is 240 million, a fact that paints a bright future for the halal industry in the Philippines, in terms of market potentials.
MY COMMENT:
Indeed, with other Philippine government agencies joining PEZA in promoting halal industry in the country, plus the export potentials of the Philippine halal products to ASEAN countries with high muslim populations like Indonesia and Malaysia, the industry promises to become a sunshine industry.
ooo000ooo
NEXT TOPIC : "European businesses investing in Philippine agriculture"
SHARE S & T THOUGHTS through E-Mail: drpacjr@yahoo.com.