In Northern Samar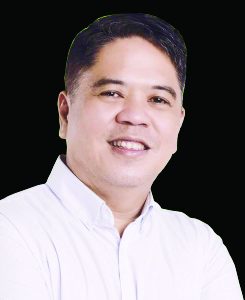 TACLOBAN CITY– Northern Samar Governor Edwin Ongchuan has asked the provincial board to conduct an investigation to determine the cause of the delay in the release of the hazard pay of provincial workers who are entitled to receive such benefits.
Ongchuan, in a post on Feb.12, said that he has learned that workers, particularly those assigned to the medical facilities of the provincial government, have not received their hazard pay for the past five months, starting from October of last year.
The amount of hazard pay depends on the monthly salary or salary grade of the employee.
There are over 200 medical personnel of the provincial government who are supposed to receive their hazard pay.
Aside from the delay of the release of the hazard pay of medical workers or front liners of the provincial government, also asked by Ongchuan among members of the provincial board is to know the reason for the delay on the release of the financial assistance to the 'Iskolar ng Probinsiya' program.
The provincial government-initiated program has more than 10,000 beneficiaries who have not received the assistance for the past six months now. Each scholar recieves P5,000 per school term.
On Tuesday (Feb.14), the provincial board headed by Vice Gov. Clarence Dato, invited provincial accountant Amalia Espinar to explain what could be the reasons for the delay in the release of the hazard pay and the benefits for the beneficiaries of the Iskolar ng Probinsiya program.
Espinar said that the delay on the release of the hazard pay was due to the question if all the medical personnel are entitled to receive the hazard pay, especially those who are not 'exposed to hazard.'
She claimed that under a circular issued by both the Department of Health and the Department of Budget and Management, the amount to be given depends on the degree of exposure to hazard which she said is the basis in granting it.
Espinar added she was delaying the release as non-medical personnel who also qualified to receive the pay might question it.
But she disclosed that 'some' medical personnel were able to receive their hazard pay on Tuesday but was silent as to when her office could fully provide the benefit to all entitled to it.
Dr. Ninfa Kam, the provincial health officer, maintained that all health workers, whether medical or administrative, should receive hazard pay.
According to her, all of them are all exposed to some degree of risk.
The claim of hazard pay by medical and even non-medical personnel came into light when the country was battling the coronavirus disease (COVID-19) pandemic.
Meantime, the delay in the release of the benefits of the Iskolar ng Probinsiya program was mainly to the huge number that their office is dealing, Espinar said.
Both Vice Gov. Dato and board member Don Abalon said that the release of these benefits should be given immediately considering it is in a form of a financial assistance though without disregarding the rules on accounting and other law governing such act.
(JOEY A. GABIETA)