Involving top cop officials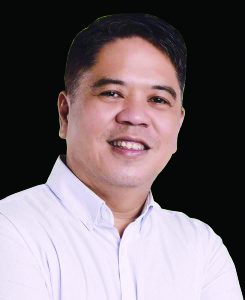 TACLOBAN CITY– The move of Interior Sec. Benhur Abalos who appealed for top officials of the police organization to submit their courtesy resignations were supported by Northern Samar Gov. Edwin Ongchuan and Rep.Jude Acidre of the Tingog party-list group.
Ongchuan said that the move of Sec. Abalos has no other intention but to save the police organization from the further menace of the illegal drug activity and in the process, restore the confidence and trust of the public.
"The call of SILG Benhur Abalos was made in order to safeguard the integrity of public service and to restore public trust and confidence in the Philippine National Police," the governor said.
"The prevalence of the illegal drugs can only be solved through a comprehensive, whole of nation approach, and we believe that the challenge issued by SILG is a timely and a necessary intervention," Ongchuan said.
Rep. Acidre, meantime, also said that the call of Sec. Acidre could be interpreted that he is frustrated that despite of the massive but controversial drug war waged by the Duterte administration, the problem remains and worst, some men in uniform are implicated.
"The move of the SILG is basically one of frustration and we share his frustration that despite of the efforts of the previous administration to address the drug issue, it's still there," he said.
Still, Acidre noted that despite of this, he still believes that the PNP is a 'professional organization' and in better position to conduct reform among its personnel.
Eastern Visayas top police officials, led by regional director B/Gen. Rommel Francisco Marbil heeded this call of Abalos by tendering their courtesy resignations.
Marbil, however, said that he is confident that no one among police officials from the region would be tagged as engaging in the illegal drug trade.
"I believe that we will emerge as a stronger organization and we will back the trust and confidence of the people," he said.
Incidentally, 2,552 police personnel from the region were promoted to the next higher rank from their current.
The region has more than 10,500 police personnel. (JOEY A. GABIETA)