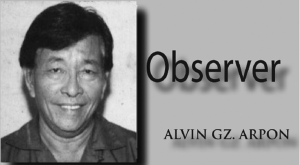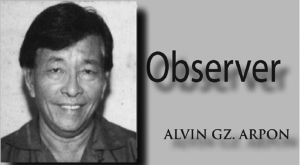 Palo, Leyte the seat of Roman Catholicism in the Eastern Visayas region will celebrate their annual town fiesta, August 6. But the week before fiesta day are lined up significant activities.
On the 31st of July, this regular medical-dental and other free services that the municipal government does on schedule to barangays will now be conducted at the town plaza. Doctors and nurses from the Leyte provincial hospital will beef up support to the whole day activity, to be spearheaded by the municipal health office.
In the evening of that day will start the nightly socio-cultural entertainment presentations?
On Aug. 1 will be a very colorful mardi grass parade all over town with participants donning impressive costumes, as they go dancing along the streets of Palo.
On the same day will open the agri-aqua fair where fruits, vegetables and other garden products, and fresh fish will be on display. These are the products produced by farmers who were provided assistance from the local government to help them rise from their being victims of typhoon Yolanda that hit Leyte in November 8, 2013.This will be on display from Aug. 1 – 7, 2014, for fiesta guests to avail of the products when they go home after joining the merry-making.
-oOo-
Aug. 2, Saturday will be sports activities featuring "laro ng lahi", like pot hitting contest, volleyball and many more.
A cultural presentation will be shown in the evening, a Leyte Normal University right with the San Miguel Brewery contributing to the merry-making also with their schedule shows.
-oOo-
Aug. 3- Pangaon Ha Plaza to begin as early as breakfast time up to lunch, the food available products from the cooking demonstration that will be done on that day.
The Philippine Councilors League provides the socio-cultural activities in the evening.
-oOo-
Aug. 4 will be continuation of sports activities. In the evening there will be presentation of brass bands to be participated by young boys and girls who have been undergoing training initiated by the municipal government. These musical equipments were bought by the municipal government through the authority and funds allocated by the Palo Sangguniang Bayan. The PHILHARMONIC Orchestra will perform in the evening this time with the children's participation.
-oOo-
Aug. 5 Adlaw han Kabataan…whose beneficiaries will be street children and other less privilege ones who will be coming to Palo.
-oOo-
Mayor Matin Petilla revealed that this year's fiesta celebration in Palo is quite simple compared to previous years because of Yolanda, but the Matin imprint in conducting cultural activities will still be there. It will be a joyous entertainment but with a difference. It is, at the same time, a learning experience for those who will observe the cooking demonstrations of a different value-added kind. What's this? Go, observe and learn on August 3.
HAPPY FIESTA TO ALL in the La Transfiguracion Parish of Palo, Leyte!!!