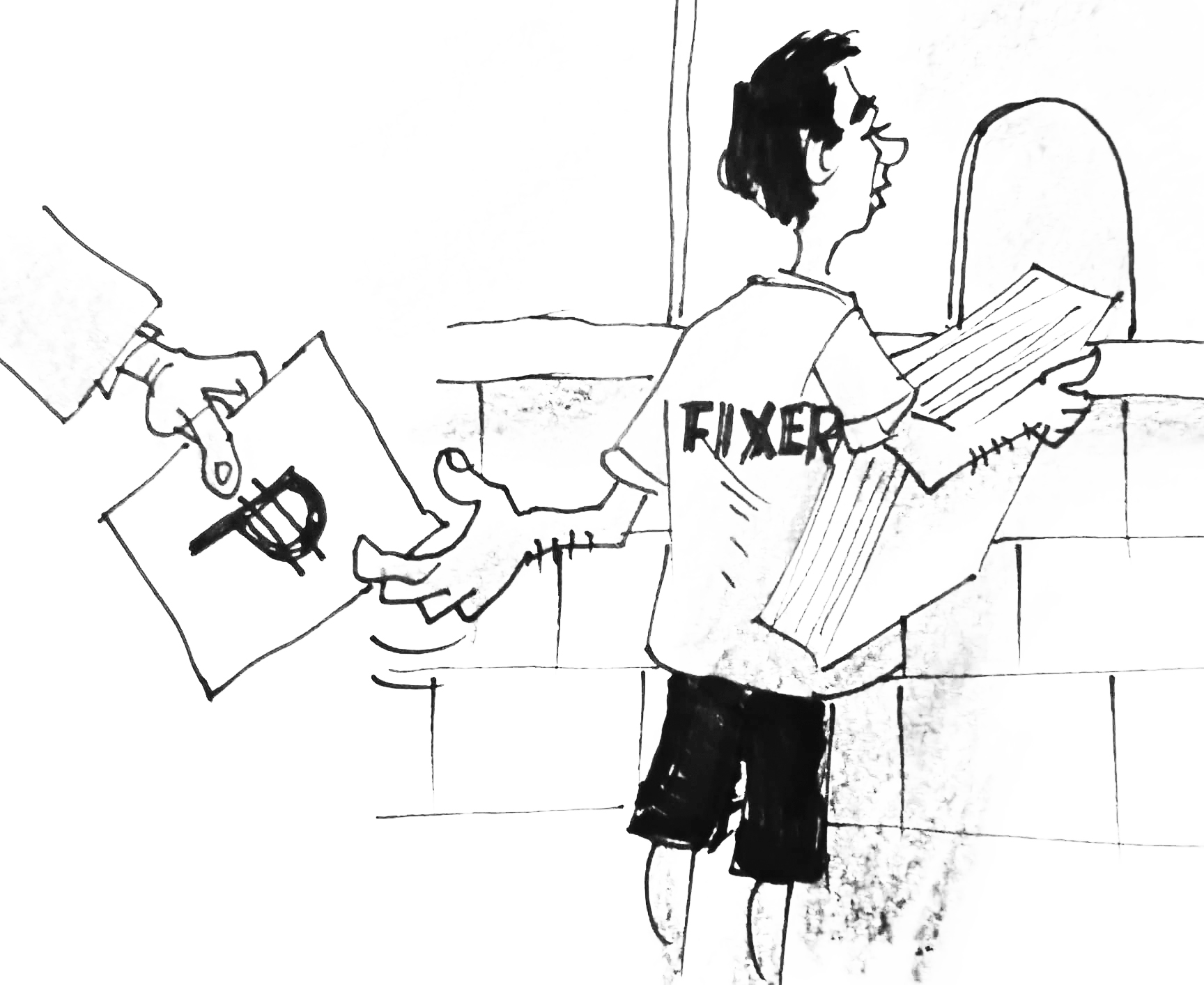 It has been common knowledge to all that the Land Transportation Office (LTO) is one of the government agencies that is infested by fixers who do not seem to leave this office alone, suggesting that there must be some things juicy in it.
There have been past and ongoing campaigns to abolish anomalies and irregularities in various government agencies, the LTO being one of them, but fixers always find a way out, elusive against such dragnets. Clients who transact businesses with the agency would take long by themselves, but if they pay these fixers around, the processing of their documents is quickly done.
People thus have been wondering what influence these fixers have on LTO personnel such that they can easily facilitate the clients' transactions. Do they have some kind of mutual understanding, or internal arrangements, that those documents handed in by fixers are prioritized at once? Why do these fixers seemingly command action and respect among the employees who work on the various transactions?
To people in a hurry, or those who do not have time to process applications, the presence of these fixers is a blessing. They just entrust everything to these guys and, when they come back, things are already done. But the services of fixers entail money. Good for can-afford clients because they can always shell out money from their pockets. But what about those who cannot afford and are just transacting via honest-to-goodness means? Well, they have to wait for days or weeks.
Perhaps, if the government is serious about getting rid of such irregularities, it should run after these employees who are obviously working miraculously with fixers. Like parasites, fixers will be gone once the people they rely on get lost. They thrive because selected insiders themselves are perhaps 'hiring' them.