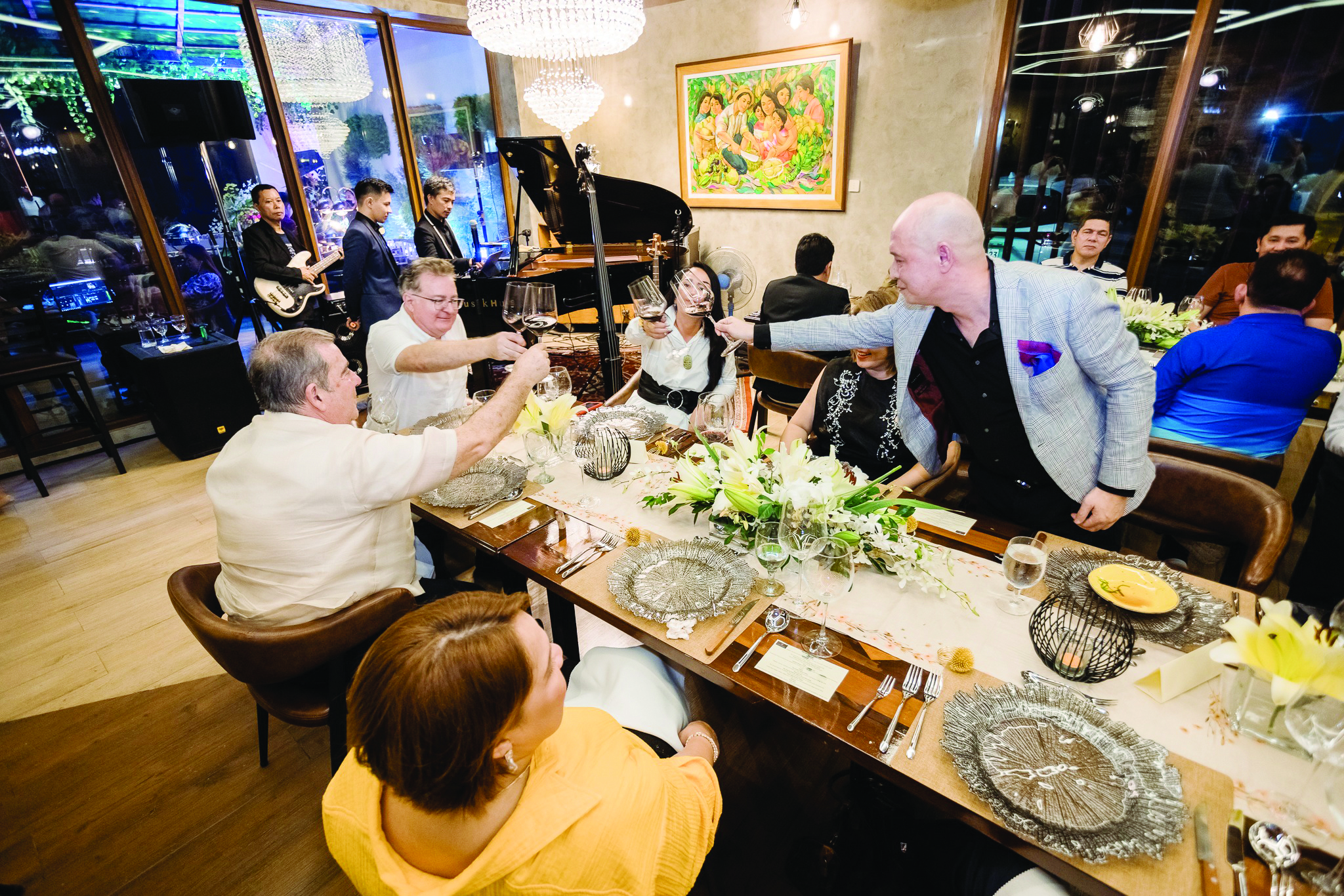 DULAG, Leyte– A fine dining restaurant offering a fusion of European and Asian cuisine has opened here.
The restaurant, Rapturous, is an expansion of Shydan's Beach Resort, now among the most sought-after resorts in the province.
"Rapturous means a deep satisfaction or pleasure. The name was selected by the owner because they want people to experience that dining here is a celebration of life and food," restaurant manager Chekay Tocjayao said.
"Once diner tastes the food, they will not regret dining at the restaurant because the dishes we served are worthy of what they spend," she added.
The restaurant had its formal opening on October 21 with Dulag Mayor Mildred Joy Que and board member Carlo Loreto attending the occasion.
The restaurant offers five to eight course meals personally selected by the owner, Daniel Bulkhalter, a Swiss national and her wife, Shyriel.
Since it is a fine dining restaurant, reservations must be made first by the dinners.
Tocjayao also said that since they are a fine dining restaurant, they have to ensure that the ingredients they uses in all the dishes are fresh.
They get their vegetables and herbs from local farms while they get their seafood supplies from Guiuan, Eastern Samar.
Ingredients that are not available locally are bought from Cebu.
The opening of a fine dining restaurant in Dulag town has a huge impact to the local tourism industry particularly for food or culinary tourism.
"The presence of a fine dining resto in Dulag is a positive development to the local food scene as tourist – whether local, domestic or foreign – who choose / prefer to dine elegantly and leisurely will now have a new place to go to," Tourism Regional Director Karina Rosa Tiopes said.
Tiopes said that data from the World Food Travel Association (WFTA) states that 80% of travelers research food and drink options while traveling to a new destination and 53% of these travelers consider themselves "culinary travelers."
"To be interesting to tourists, the local gastronomy scene should be a good mix of authentic local cuisine – whether heritage dishes, delicacies or street food – and a varied dining experience ranging from dining at the home of local, or a turo-turo, a small and intimate restaurant or an elegant, well-appointed dining place. Tourism may find it appealing if they experience a variety of eating style – from kinamot to fine dining," she added.
(ROEL T. AMAZONA)