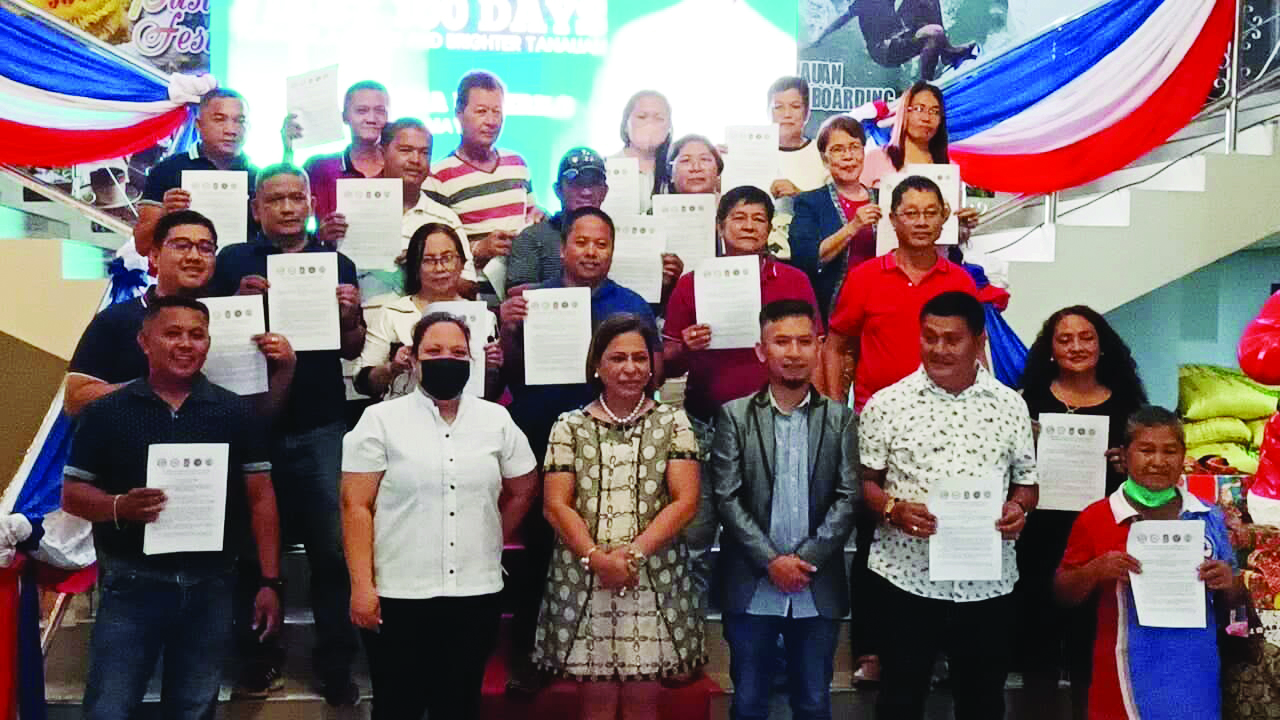 TACLOBAN CITY – The Philippine Drug Enforcement Agency in Leyte province retains the drug-cleared status of 27 of the 54 villages in Tanauan town, Leyte province.
The certificate of drug-cleared status was given to the villages of Amanluran, Atipolo, Bangon, Bislig, Buntay, Cabuynan, Cahumay-humayan, Calogcog, Calsadahay, Canramos, Catmon, Guindag-an, Guingawan, Kiling, Licod, Limbuhan, Magay, Malaguicay, Maribi, Mohon, Palo, Sacme, Salvador, San Victor, Santa Elena, Santo Niño, and Solano.
All village chiefs received a certificate from the PDEA personnel and Mayor Ma Gina Merilo attesting their respective barangay as drug-cleared.
Prior to the awarding of the certificate, the villages were evaluated and validated if the illegal drugs continue to proliferate.
The validation was conducted by the inter-agency committee on anti-illegal drugs checking the non-availability of drug supply, the absence of drug transit activity, clandestine drug laboratory and chemical warehouse, marijuana cultivation site, drug den, drug pushers and users in the area.
The certificate could be revoked if illegal drugs continue to exist and that the barangay officials fail to monitor the presence of alleged drug personalities in their areas.
(ROEL T. AMAZONA)