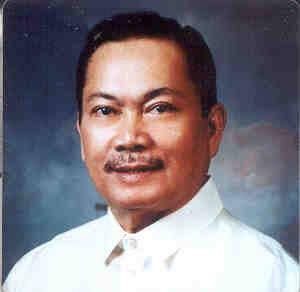 The PBBM economic team behind in crafting the Maharlika Investment Fund (MIF), are elated upon knowing that foreign investors have expressed interest in the MIF even before the Law creating is still awaiting the President's signature.
The MIF, considered as a vehicle for economic growth for the country, has the following as its members so-called Economic Team: Secretary Benjamin Diokno (DOF), Secretary Amenah Pangandaman (DBM), Governor Felipe Medalla (BSP), and Secretary Arsenio Balicasan (NEDA).
According to the economic team, "the MIF is not only beneficial, but also necessary at this time." However, the MIF bill certified as an urgent priority proposed legislation has been a target of criticism by certain sectors of the Philippine society. The university of the Philippines School of Economics (UPSE) faculty members released a discussion paper stating that "the bill violates fundamental principles of economics and finance and poses serious risks to the economy and the public sector." Some netizens have expressed concerns over the MIF after the bad experience and fiasco that happened in Malaysia.
MY COMMENT:
Frankly, I am not conversant about the MIF not having read the bill in its full context. My gut feeling is that the personalities behind the bill had nipped in the bud sections that would have compromised the pension funds deposited in the SSS, GSIS, PVB, the OFW from watered-down bill awaiting for Malacanang action..
Ooo000ooo
NEXT TOPIC : "SMC pledges to help the Philippines attain food, energy security"
SHARE S & T THOUGHTS through E-Mail: drpacjr@yahoo.com