TACLOBAN CITY– A first termer councilor from Eastern Samar won handily as the region's president of the Philippine Councilors League- Eastern Visayas chapter in elections held in Cebu City Wednesday (Nov. 23).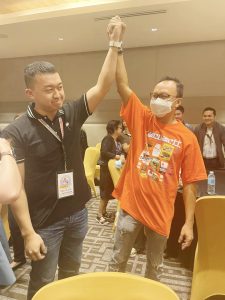 Ralph Vincent Evardone, 22 and a council member of Sulat town, defeated Chique Uy, a councilor from Palo town, who is the incumbent interim chairman of the said league.
"Of course, I am happy but at the same time, anxious because I am in a position that I cannot disappoint," he said in a phone interview.
Evardone obtained 61 votes against the 39 votes of Uy.
The newly-minted PCL-Eastern Visayas chapter who is also a son of Eastern Samar Gov. Ben Evardone, vowed to make their group a working one for the region's over 1,200 councilors.
"While the councilors are aware that PCL exists, many of them do not know of its benefits like they can apply for further studies, it offers medical assistance and even mortuary," he said.
He also said that while he may be the youngest among the newly-elected president, his slate is 'full of veteran politicians who can help him.
"I have a good relationship with them. I'm pretty sure I can work with all of them," Evardone, who is a graduate of management economics at Ateneo de Manila University, said. (JOEY A. GABIETA)