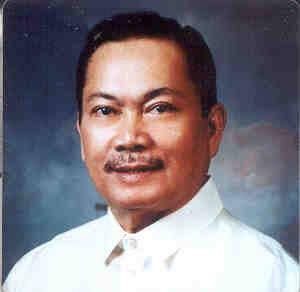 Nearly 80,000 MSMEs or micro, small and medium enterprises have generated P10.9 million in sales from the OTOP (one town, one product) program conceived by the Department of Trade and Industry (DTI) since 2017.
DTI report showed that from 2017-2023, OTOP has assisted 79,985 MSMEs, developed 39,815 products, and conducted 1,390 trade fairs nationwide. Accordingly, MSMEs assistance received in the form of (1) standards compliance, (2) product development, (3) capacity building, and (4) promotional activities.
OTOP, DTI's priority stimulus program for MSMEs, launched in 2017, aims "to drive inclusive local economic development by enabling localities and communities to determine, develop, support, and promote products and services that are deeply rooted from their cultural identity and comparative advantage."
Accordingly, DTI reported that it has developed 111 OTOP Hubs, serving as the country's platform for MSMEs, since its founding of which 52 are located in Luzon, 18 in Visayas and 41 in Mindanao. Through these hubs, MEMEs showcase and market their products and services to local and international outlets.
Through OTOP, Filipino-made products sold in international markets, DTI assists MSMEs in terms of standards market compliance, and maintain export quality by implementing the Philippine Act 2022 which institutionalize OTOP as a program to help spur economic growth by supporting MSMEs. Through Philippine Act 2022 (formerly Senate Bill 1594), MSMEs are prodded to develop new, innovative products in terms of quality, packaging design, regulatory compliance, marketability, production capability, and brand development.
Rural communities are assisted to foster local economic development, create higher quality and innovative products. Also, the OTOP Act shall promote the convergence of initiatives from LGUs, national government agencies and the private sector to promote Filipino-made products.
MY COMMENT:
I have quite a long memory about (OTOP) issue decades back and even thought that this DTI stimulus program for MSMEs had already died off! Happy to know though, that OTOP is still around and silently implementing its mandate of assisting 80,000 MSMEs, generating P10.9 million in sales since 2017 to date.
This is one program in line to the country's thrust toward economic recovery by marketing standard quality products both in local and international outlets. The program is best handled by the LGUs who could easily identify which product to develop, promote, and market because of their potentially high return of investment (ROI).
ooo000ooo
NEXT TOPIC : "Phil NGO partners with Australia to improve Pinoys employability"
SHARE S & T THOUGHTS through E-Mail: drpacjr@yahoo.com.