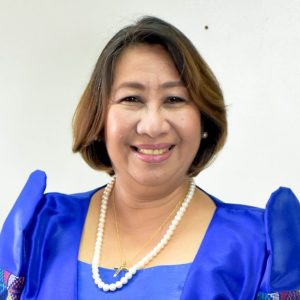 TACLOBAN CITY – The Department of Tourism (DOT) in the region will train various sectors in Biliran province on Filipino Brand of Service Excellence (FBSE) as part of the preparation for their hosting of the La Routa adventure race in November, this year.
FBSE is a training provided by the DOT designed to promote exceptional services in all tourism-related establishments in the country.
The FBSE was rooted in the 7 M's of core values that Filipinos are widely known which stand for 'Malikhain', 'Makatao', 'Makakalikasan', 'Makabansa'', Masayahin', ''May Bayaniha'n, and May Pag-asa.'
"For Biliran, we will create that because we want to create a different brand of hospitality for Eastern Visayas," DOT Regional Director Karina Rosa Tiopes said.
"We will ask all of you to participate in the Filipino Brand of Service excellence training. I hope that you will support the initiative of the province of Biliran, of the provincial tourism office, and the DOT because tourism is not solely a responsibility of the governor, mayors, tourism officers, and of DOT but it is a shared responsibility of all of us," she added.
At least 40 teams or a total of 160 individuals are expected to arrive in Biliran this November for the La Routa Adventure Race which is the Asian qualifying round for the Adventure World Championship Series to be held in Ecuador next year.
The individual winners in the qualifying competitions held in the Philippines, India, Thailand, and Malaysia, Nepal. Two teams from Australia and New Zealand are also expected to arrive to compete in La Routa. (ROEL T. AMAZONA)