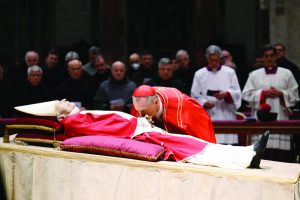 Part of the two-tranche wage order
TACLOBAN CITY-The Department of Labor and Employment (DOLE) here in the region reminded business owners that they have to implement the second tranche of the recently-issued wage order beginning January 2 this year.
In an advisory issued on Dec. 28, the DOLE said that it will make sure that the ordinary wage workers will get what's due to them.
"We at DOLE will be doing our part in ensuring that our workers are receiving what are due to them," DOLE Regional Director Henry John Jalbuena said.
To recall, the Regional Tripartite Wages and Productivity Board (RTWPB) approved Wage Order Number 22 last June 27 of this year a daily wage increase of P50 to be given in two tranches.
The first tranche of P25 was to be given upon the effectivity of the said order while the second tranche of another P25 will take effect on Jan.2 of next year.
This means that workers in the non-agriculture sector are to receive P375 as their daily wage while those in the agriculture sector and retail or service establishments employing 10 workers and below are to get P345 as their daily minimum wage.
Jalbuena, in the same advisory, urged business owners to strictly follow the wage order by implementing the P25 second tranche.
An estimated 1.7 million workers from Eastern Visayas are to benefit from this order from the DOLE.
The last time the RTWPB in the region issued a wage order was on August 18,2019 setting the daily wage to P325 for non-agriculture workers and P295 for agriculture workers.
Meantime, the DOLE regional office said that it has yet to disclose information as to the number of business owners who failed to implement the wage order.
"As of now, we cannot yet provide the said information as we are still waiting for our field offices to submit such a report," Norma Rae Costimiano, the regional information officer of DOLE said.
JOEY A. GABIETA