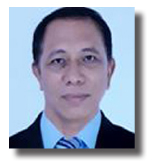 Two days after we left for Catbalogan due to the worsening stench in the air that we could no longer stomach, and exactly 5 days after super typhoon Yolanda struck, I decided to come back to the devastated city in hopes of still finding some things in our ruined and freshly flooded house that could still be useful.
It was not, by the way, an easy journey out. We had no plans of leaving Tacloban, though we were just surviving on a pack of wet biscuits that I scavenged from a grocery storehouse that fell apart near the airport. But on the third day since Yolanda came, a brother from Catbalogan, together with his son, took the pains of locating our house in an ocean of trash and debris. He was tearfully overjoyed when he finally found us, still alive, weakened by hunger and thirst, and still in a state of shock.
An older brother of mine that he is, he ordered us to abandon our house and go with him to Catbalogan and stay in their house there while Tacloban was yet in ruins, wallowing in the mud, covered with darkness at night, hungry and thirsty, and cut off from the rest of the world. We left San Jose, Tacloban City at around three in the afternoon under a mixture of alternating sunshine and rain.
Heaps of garbage and debris mixed with dead bodies of humans and animals constantly blocked our way as we laboriously traveled by foot to the area near the San Juanico bridge. Sometimes, we would try to hurdle mounds of trash from which human arms or legs were sticking out, particularly in Brgy. 87, San Jose area. Cadavers had piled up in some corners, such as in the Rotonda crossing, occasionally stirred by haggard-looking people walking to and fro without direction in search of their missing loved ones, their hairs, and clothes blown by the winds that smelt of death and decay.
I thought those were all the dead that were washed ashore, inland. I realized, when I came back to Tacloban, that there were more casualties that may not have been accounted for.
Together with two baggage boys that I hired from Catbalogan, and the owner-operator of the motorboat that I rented, I left Catbalogan at dawn on the 13th day of November 2013. We sailed through Maqueda Bay and passed by Daram Island, Villareal, and Talalora, till we reached the strait between Santa Rita, Samar, and Babatngon, Leyte. As we neared the San Juanico bridge, floating cadavers occasionally appeared. From this bridge up to the Anibong District, said cadavers increased in number such that, when we reached the narrow strait fronting Tacloban City, these lifeless bodies multiplied, indeed.
I came to realize that, when the seawater that the storm surge pushed inland returned to the sea, it had brought with it innumerable bodies of men, women, and children. When we docked on the shore of San Jose and walked down the footpath leading to our house, more and more bodies came into view, littering the field in great numbers.