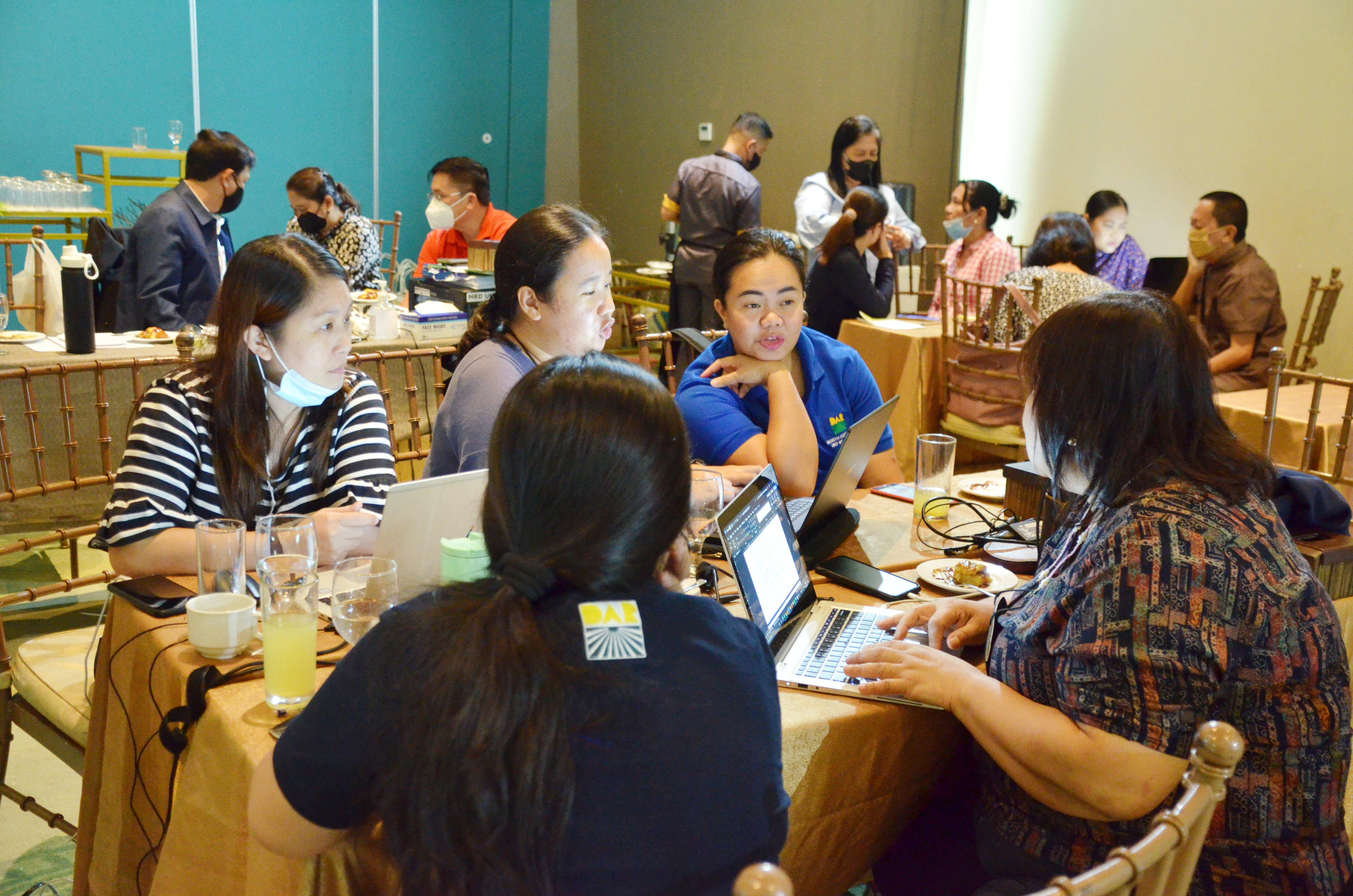 PALO, Leyte – A three-day writeshop was conducted by the Department of Agrarian Reform (DAR) to revise its operations manual for the project Support to Parcelization of Landholdings for Individual Titling (SPLIT) in compliance to a requirement by the World Bank.
Selected DAR officials and technical support staff from the central office and from the different regions converge from September 21 to 23 at the Oriental Hotel here in this historical Leyte town to come up with a draft of the required project operations manual.
SPLIT Project's Capability Building and Technical Assistance coordinator, Ma. Elena Cabañes, emphasized that the World Bank, which provides the funding requirements in the implementation of the said project, requires the revision or updating of the project operations manual on its second year of implementation reflecting the adjustments and policies issued to address problems encountered in the field during the first year of implementation.
This project was launched in 2021 with Regions I, VIII and IX as pilot areas.
Undersecretary for Foreign Assisted and Special Projects Office (FASPO) Jesry Palmares said as he joined the said activity online, "We can set up the direction for our operations manual and hopefully this will bear fruits for our catch-up plan that is required by the World Bank, and of course by the Senators."
Palmares added, "There is always a solution as we work hand in hand, and just have to replan things and change the things that we believe that is not effective and not applicable."
Meanwhile, SPLIT's Monitoring and Evaluation Coordinator, Ma. Cristina Dagdag, presented the findings as well as recommendations of the World Bank during its field monitoring visits in July this year.
According to Dagdag, DAR should take into consideration the recommendations of the World Bank for a successful implementation of the project.
The SPLIT project seeks to subdivide a total area of 1,368,883 hectares of landholdings nationwide covered by collective Certificates of Land Ownership Award (CLOAs) and eventually issue individual titles to about 1,140,735 agrarian reform beneficiaries (ARBs) until year 2023.
For Eastern Visayas, OIC-Regional Director Ismael Aya-ay disclosed that this region has a target of 88,785 hectares. At the moment, about 63,676 hectares or 72 percent had already been validated, he added. (JOSE ALSMITH L. SORIA/PR)