BORONGAN CITY– To correct the errors as the Department of Agrarian Reform (DAR) in this province implemented the Comprehensive Agrarian Reform Program (CARP), Regional Director Reynaldo Anfone ordered to re-survey the awarded lots in Balangiga town.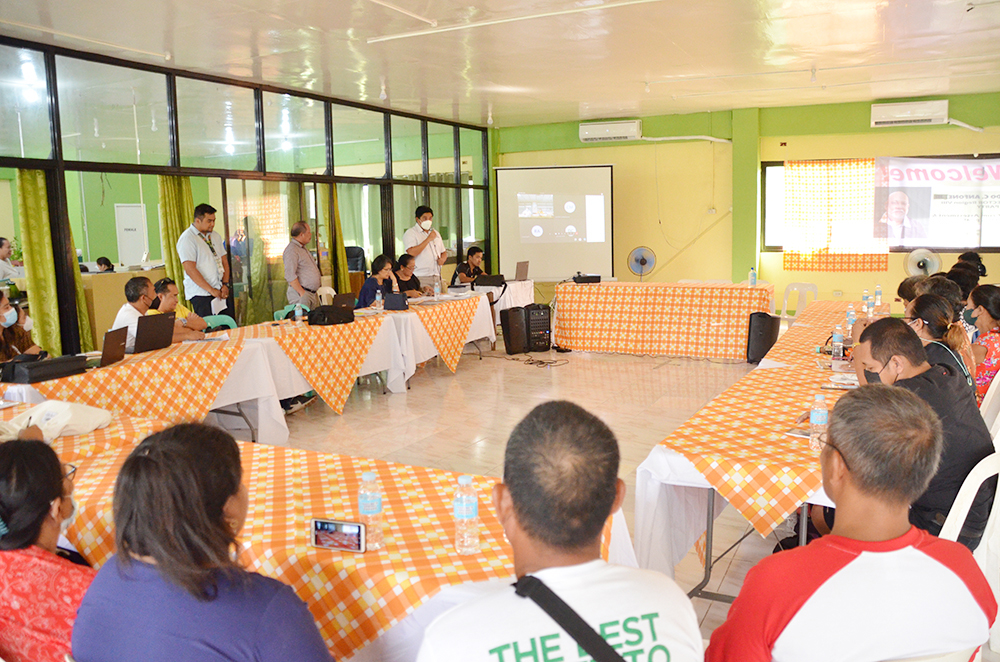 Anfone, who was at the moment in Manila attending a planning conference, joined virtually the dialogue with protesting farmers at the DAR Provincial Office in this city on Thursday and ordered Provincial Agrarian Reform Program Officer II (PARPO II), Lawyer Bryan Lassiter, to conduct the re-survey of the subdivided lots under Lot No. 2230 in Barangay Cag-olango in Balangiga to determine the correct area and assignment of lots based on the actual tillage of the farmer beneficiaries.
The erroneous survey was found out when the farmers complained that Simeona Bennet, a recipient of an individual Certificate of Land Ownership Award (CLOA) for Lot 2230-A, based on the approved survey plan (ASP), is not an actual tiller; while Elena Balagasay, who is actually cultivating the said lot, received her individual CLOA for Lot 2230-J.
Lassiter confirmed the allegations of the farmers which conformed with the findings of the DAR-Eastern Samar investigation team composed of the Chief of the Legal Division, Atty. Jane Arra Promeda; Municipal Agrarian Reform Program Officers (MARPOs) Ma. Flor Daganta and Glicerio Camenforte Jr.; Geodetic Engineer Renan Cadiente and Cartographer Saldy Corado.
Aside from the issue involving Bennet and Balagasay, other farmers within the 25-hectare lot also complained of erroneous survey, prompting Anfone to order the conduct of re-survey.
Further, Anfone likewise ordered the simultaneous identification of qualified actual tillers who will be awarded with individual CLOAs.
Furthermore, Anfone ordered the filing of petition for the cancellation of the two CLOAs issued to Bennet and Balagasay and issue CLOAs to the rightful occupants in this 25-hectare government-owned land (GOL).
Anthony John Jumauay thanked Anfone and the entire DAR workforce in behalf of the protesting farmers for a fruitful blended-mode dialogue facilitated by the Clientele Relations Service headed by Director Jayzon Collado.
(JOSE ALSMITH L. SORIA/PR)