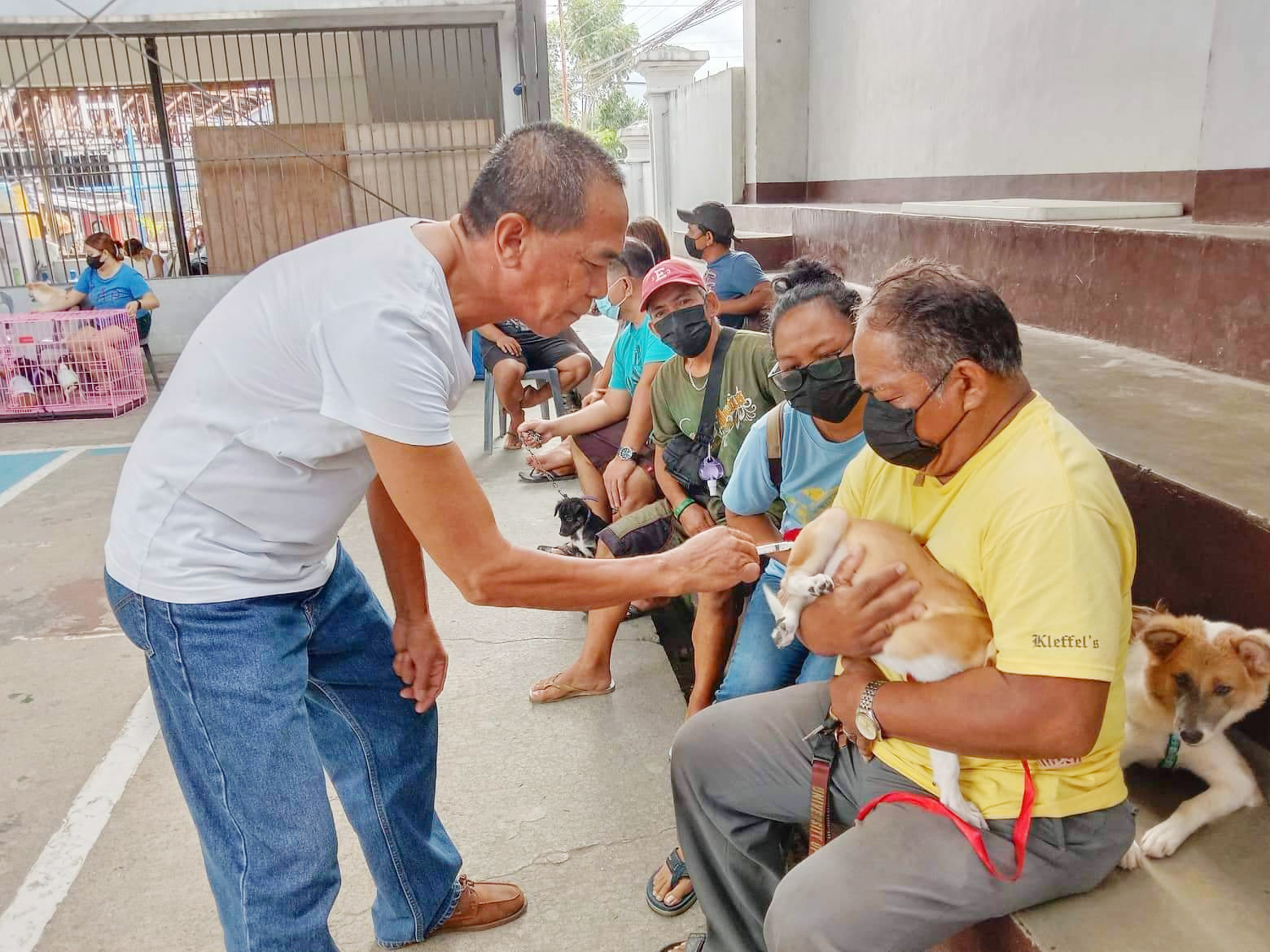 TACLOBAN CITY-As part of the observance of World Rabies Day, the city government through the City Veterinary Office (CVO) made available its services to the public on Wednesday, September 28, 2022 at the CEO gymnasium.
Pet owners in Tacloban City were able to free neuter, anti-rabies vaccination, and deworming services for their pet dogs and cats.
According to CVO Head Dr. Eunice Alcantara, pet owners 50 slots for the free neuter service have earlier registered through their official Facebook page, while they accepted walk-in clients for their other services such as anti-rabies vaccination and deworming.
On the other hand, spay services were not available during the day-long activity because of the influx of pet owners who want to avail of the free veterinary services. The office will have a separate schedule for the said service.
In the meantime, Alcantara said that the primary purpose of the activity was to eliminate cases of rabies and advocate for responsible pet ownership.
She emphasized that the CVO enforces the Animal Code of Tacloban City (City Ordinance No. 2006-09-264) as a counterpart measure to R.A. 9482, or the Anti-rabies Act of 2007, which penalizes irresponsible pets and mandates against stray dogs.
As a result of the campaign against rabies, the CVO also maintains an impounding facility for stray dogs.
Under R.A. 9482, irresponsible pet owners can be penalized from P500 to P25,000 depending on the violation.
(TACLOBAN CITY INFORMATION OFFICE)