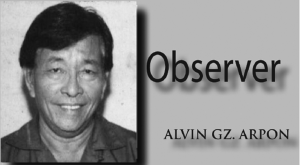 We should be touched by the revelations of bar topnotch Nielson G. Pangan, a UP graduate who garnered a score of 85.80 percent. He said he did not expect to rank No. 1 among bar takers given last year's. Pangan was just an average graduate among his classmates of 200 students. He was a shy type says one of his professors Atty. Harry S. Roque.
Well, well-shy? This is to a certain extent a disadvantage if one is shy and hard at showing off, so one gets unnoticed in classroom interactions and by the teachers. Nielson's kind of character however reflects the reality of another revelation that captures the saying that says – silent waters run deep!
Of course Nielson Pangan did not get the highest grade in the bar exams by luck alone. He was so interested to pass the bar by spending ten hours a day during the week review schedules; further he goes to the UP library for this study. And he spends his free time praying at the Iglesia Ni Cristo temple. He is an active number of the church!
Again, congratulations to all successful bar passers!!!
-oOo-
A little patience, a little understanding; and respect for our authorities, should be observed by everyone. In the past days, we heard of several victims of the Yolanda catastrophe who were apparently dissatisfied with the way relief operations were conducted. Their targets of criticisms were government officials and government agencies. Let us admit there were unavoidable lapses.
These few victims air their grievances in local broadcast stations, and the effect on listeners is and to most of them they get easily convinced and believe that these complainants are true; they swallow hook line and sinker in such complaints.
-oOo-
The whole pictures disprove them. The relief operations by and large are effective. This can be seen. What they should do is to be patient and be understanding. Certainly these relief goods or even cash relief are going to be given to those who are qualified to receive them.
And finally let us show respect to our leaders, both in the national and local levels. We can be assured that these national and local leaders are human and I think they understand our situation and they sincerely and really want to help.
-oOo-
Let us not worry if corruption gets into the picture in this relief and rehabilitation efforts. They will be discovered.
With Rehabilitation Secretary Panfilo Lacson on top of this operation, we can be assured the corrupt will be discovered in time and Lacson will NEVER initiate, allow much less undertake a cover-up, that I am certain.
Our belief in Ping Lacson's integrity is bolstered by the fact that as Senator of the republic in the past he is one of two in the Upper House who did not avail of the corrupt – laden pork barrel "enjoyed" by majority of Philippine lawmakers who have obviously enriched themselves thru these.
The other one is former Senator Joker Arroyo!