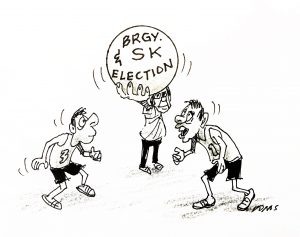 As the barangay election in the country approaches, we can all the more see how significant it is to local governance, and how it impacts local communities. It is because it serves as the foundation of the country's political system, allowing citizens to elect officials who could lead and represent their respective communities.
It can be recalled that the Commission on Elections (COMELEC) has previously postponed the barangay election due to concerns over the COVID-19 pandemic. This decision emphasizes the government's commitment to ensuring public safety and minimizing the risk of infections through mass gatherings. But that decision was politically criticized, and politicians feared the spread of the virus during campaign rallies and voting activities could potentially cause reputational damage for their candidacy.
That postponement of the barangay election has generated mixed reactions among constituents. Supporters argued that rescheduling the election would provide ample time to intensify efforts in voter education and ensure a more informed electorate. Critics, however, asserted that this decision further delayed the local governance process and deprived communities of the chance to choose leaders who can address immediate concerns and advocate for their respective barangays' needs.
Somehow, the COMELEC has introduced reforms aimed at promoting fairer electoral processes, such as the implementation of voter registration through biometrics, stricter campaign finance regulations, and the utilization of automated voting systems. These initiatives ensure a more streamlined experience for voters while deterring fraudulent activities and reducing corruption risks.
Keeping up with the updates on the Philippine barangay election is essential as it allows for a deeper understanding of the country's political landscape and the potential implications for local development. By critically examining these updates, we can contribute to informed discussions and analysis of the continually evolving Filipino political context at the barangay level.