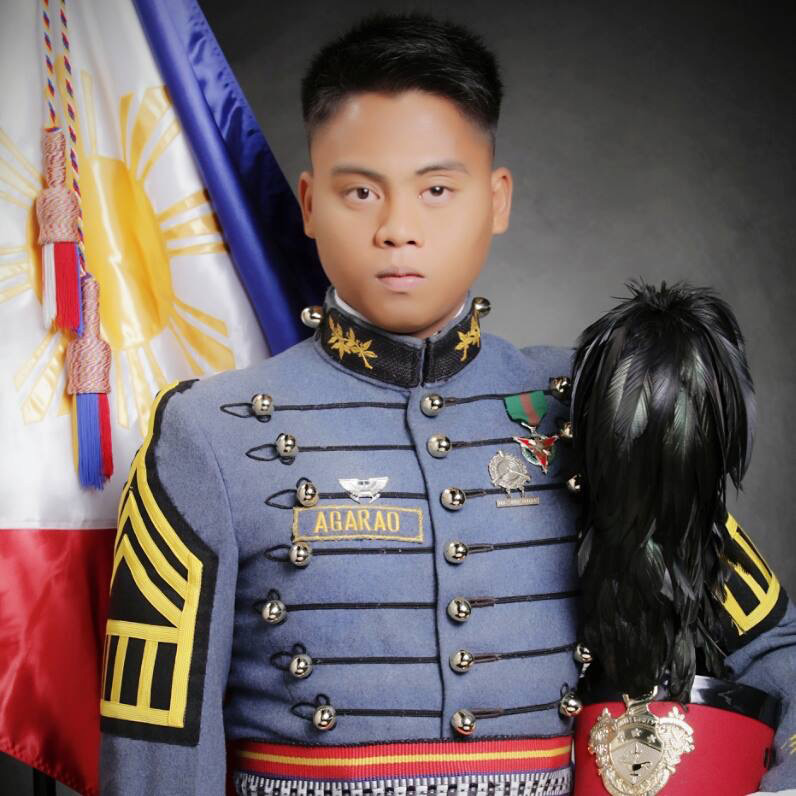 CALBAYOG CITY-One of this year's graduates of the elite Philippine Military Academy (PMA) hail from this city. Rogelio Agarao, Jr., was one of the 171 men and women who graduated on March 12 whose class as known as "Sundalong Isinilang na may Angking Galing at Lakas na Handang Ipaglaban ang Bayan" or Sinaglahi. Agarao,22, did not hide that he belong to a poor family in Purok 5, Barangay Nijaga as he took it as a challenge to achieve his goal and help his family live comfortably.
"Life was hard at the military camp but I survived to fulfill this dream for my parents who inspire me with prayers, love and sacrifices," Agarao, who now hold the rank as a 2nd lieutenant, said. The newly-minted PMA graduate is the eldest among the brood of seven siblings. His father, Rogelio, Sr., works as a fisherman while his mother, Edna, is a plain housewife.
He said that the work of his father could be the reason why he chose the Philippine Navy. "Our family remains existent by the grace from the waters, so I will be of service to protect it", Agarao said. In 2010, Agarao finished high school at the Calbayog City National High School. And in spite of their condition, his determination to finish college continued.
Months after graduating high school, he took the entrance examination for entry to the PMA. "I took the PMA examination not only to earn the chance of becoming one of the future leaders of the 140,000 strong military, but initially, to take advantage of the full scholarship it also offers. I always knew that if I take another course, my parents will find it hard to send me to college," Agarao stated.
"This is for me, I am born to become a leader," he said. Agarao, during his one-month stay in Calbayog, visited different schools encouraging graduating fourth year students to follow his path and serve the nation.
(AIMEE A. CATALAN)