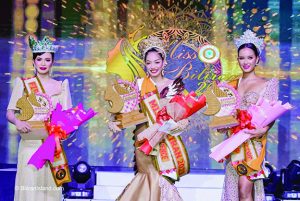 Magbutay said to engage in illegal drugs activity
PALO, Leyte-An alleged leader of an armed group that also engaged in illegal drug trade was killed in a firefight with police authorities in Calbayog City, Samar on Wednesday at about 10:15 am.
Killed while arrest warrants were being served to him by the police was Carlito Magbutay, Jr. in Barangay Hamorawon, a hinterland village in Calbayog City.
During the operation, the police composed of personnel from the regional and Samar provincial intelligence divisions, provincial drug enforcement unit, 2nd Samar Police Mobile Force Company, 12th Special Action Battalion, and the Calbayog City police, 15 members of the Magbutay group, including a minor, were also arrested.
Several firearms were also seized from the arrested persons which included a Caliber 45 pistol with several rounds of ammunition from Magbutay, 26, who was also known as alias 'Alas.'
The alleged armed group leader was killed in a shootout after resisted to be arrested. All were said to be inside their hideout in the village.
The warrants of arrest against Magbutay for murder complaints were issued by Judge Cicero Lampasa, the presiding judge of Regional Trial Court-Branch 32, and Judge Reynaldo Clemens of RTC-Branch 31, both in Calbayog City, respectively.
The police, however, did not recover any illegal drugs from Magbutay, said to be the 10th most wanted person in Calbayog City.
"But with his (death), we can say that not only the (series of) killing incidents in Calbayog City would be minimized but even the illegal drug activity not only in the city but even in Northern Samar province as well," Col. Redante Ariza, chief of the regional intelligence division of the PNP-8, said in a press conference Thursday (May 11).
He disclosed that based on their investigation, Magbutay sourced his illegal drug supplies from Cavite.
B/Gen.Vincent Calanoga, the police regional director, offered his condolences to the family of Magbutay but at the same time, said that his death would mean people of Calbayog City, in particular, could now be assured of a peaceful living.
"If he had not been neutralized, he would have continued in all his illegal activities that would cause disorder and havoc to the populace. Likewise, the seizure and recovery of assorted firearms and ammunition is truly an accomplishment," he said.
All the arrested persons are now detained at the Calbayog City police with the minor turned over to the social welfare office in the city.
ROEL T. AMAZONA/JOEY A. GABIETA