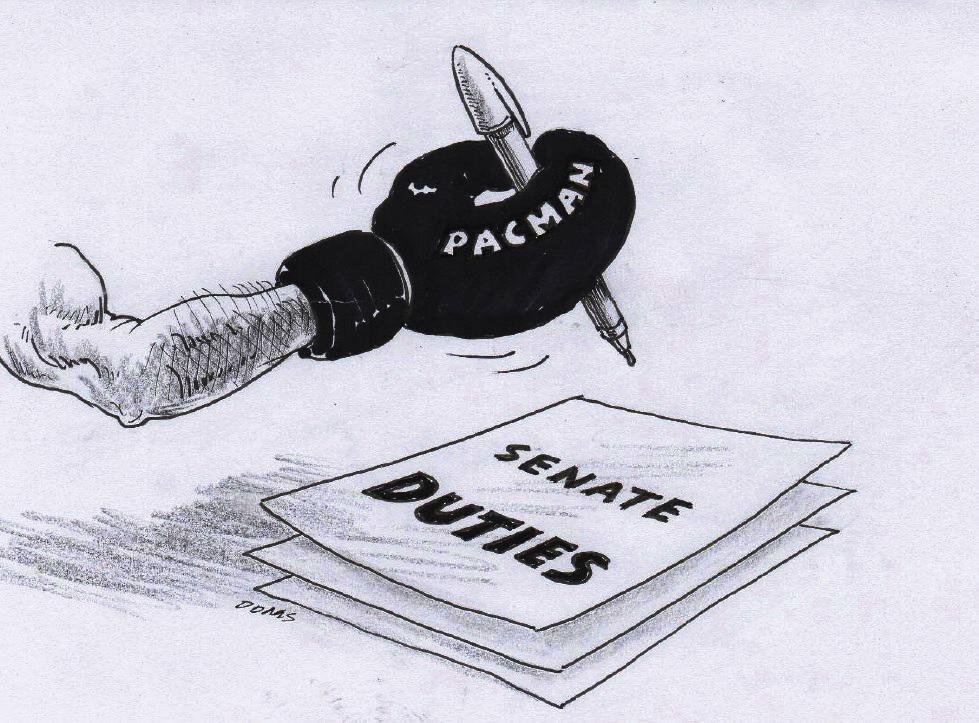 I want to prove something, this being my first fight since I turned 40".
This is a statement boxer Manny Pacquiao reveald lately relative to his coming boxing bout against American Adrein Broner at the MGM Grand at Las Vegas, on Saturday (Sunday morning of Jan. 20, Manila time).
Manny Pacquiao is an elected senator of the Republic of the Philippines. We just wonder why the senator is out of the country these days when the Senate is in session: He is handsomely paid by our taxes to include allowances as a legislator. We believe that he gets paid as an elected senator even when absent in the session hall and will earn thousands of dollars, win or lose in this boxing bout at Las Vegas.
His earnings as a boxer is his own income to include his personal achievements and fame a personal pride.
There has to be a law on this. Elected officials should work in the office he/she was elected to. Come election time voters should already be smart enough to vote only for candidates who will sincerely work for the office he has ran for.
Manny Pacquiao is, of course, a square peg in a round hole. He cannot participate inteligently in Senate deliberation for his lack of educational foundation. Let this Pacquiao public servant status be a good lesson when we vote in the midterm elections in May 2019.