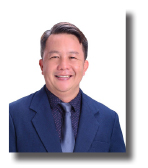 (This is the speech given by this Public Servant as the President Association of Local Community Colleges and Universities Region 8 in the CHED -ASEAN Month Closing Ceremonies. The Speech is an illustration of how Community Colleges compliments ASEAN in becoming Epicentrum of Growth in the Region).
GUEST of Honor, Honorable Maximo C. Aljibe , SUC Presidents and OFFICIALS, President and Officials of the Private HEIs, our Host St Paul School of Professional Studies …
Education is a powerful transformative force in the lives of ASEAN peoples. Thus inclusive and quality education is key to the sustainable development of the region. Quality education leads to better health outcomes, higher social capital, peaceful and gender-equal societies, and decent work opportunities. It prepares ASEAN's human resources to be resilient, competitive and ready to face an ever-changing future.
The region's expanding demand for skilled workers is one important element highlighting the connection and relevance of community colleges in ASEAN. As ASEAN member countries strive for economic advancement and development, there is a growing demand for a skilled workforce with technical knowledge and manual abilities. Community colleges, with their emphasis on vocational and technical education, provide the training needed to meet this need. Through relevant programs in fields such as hospitality, information technology, and arts and sciences, criminology, community colleges provide students with practical skills that enable them to be competent, analytical, resilient, environmentally responsive, and service-oriented individuals (the Abuyog College mantra). Having said that, it immediately adds to the region's workforce and economic growth. Together with Burauen Community College, Collegio de las Navas the new Catbalogan City College , Ormoc City College and other Community Colleges ably and competently answers the need of the people.
Community colleges provide an inclusive and accessible education pathway for students who may not have the financial or educational resources to attend major universities or may have been out of the quota numbers.
Perhaps what we in the Local Colleges can offer is an education pathway that is direct to the archipelagic roots, as our recent graduation vividly demonstrated. The hundred rough hands with which we shook hands were testament to the hard knocks of life they endured just to send their children to college. During my more than 200 days at Abuyog Community College, we hosted two Testimonial Dinners, both of which were attended by the Dynamic Regional Director Dr. Max Aljibe as our Guest of Honor and Keynote Speaker . Hundreds of professionals and from all walks of life, some as old as 60, some single parents, persons with disabilities, and former persons deprived of liberty were honored. As Board Passers, they can be positive contributors to society's welfare.
Notable among these are stories of triumph, despite the high expense of tuition because we are a paying college, but more than that, the Testimonials are also resonances of thankfulness because the college was also a member of UNIFAST for three years, and the recipients appreciate and redundantly acknowledges this fact.
Perhaps it is reasonable to say that our hearts, and perhaps our souls, are in the right place.
In all. Community Colleges like ours are united in our collaboration endeavors, CDN and BCC compare and the newly established Community Colleges allow free flow of expertise such as our librarian exchange and resources access both online and hard copy book holdings aside from forging real connections, just like the symbolic and real connection of ASEAN countries. As President Jett Quebec of Burauen Community College can attest, we are separated by locations but our hearts are intertwined, in service to our students, as my EVP Asuncion Villote frequently quotes we serve THE LAST, THE LEAST, and THE LOST, yet on the peripheral areas we are there catering too and assisting these persons accomplish their dreams nurturing their delicate caterpillars to become magnificent butterflies.
We give these people, strewn throughout a vast swath of unfavorable realities, the ability to dream and equip them with genuine skills and aptitude to achieve these ambitions. In saying this, it cannot be done without the capable assistance of our partners and regulators at the Commission on Higher Education our partners State Colleges and Universities . We will not jokingly request the COPC Issuance, we will toe the line and subject ourselves to the process and wait for the proper time and compliance state whenever it may come, we will comply and then it will be a victory that the thousands of our students and stakeholders we serve will savor .
After all, a quality assured college education is a right that every college student and we try our best every single day to provide nothing less than that .
Thank you very much and good day!!