Jubilee Queen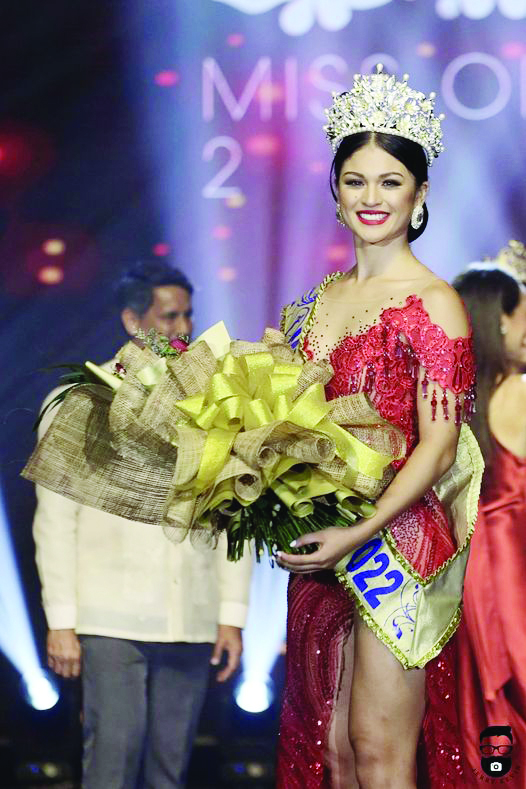 ORMOC CITY-After almost three years in hiatus, the Miss Ormoc beauty and brain contest was held on Saturday night, one of the highlights of the city's 75th Charter Day celebration.
The city will mark its Diamond Charter anniversary on October 20 with both President Ferdinand 'Bongbong' Marcos, Jr. and Vice President Sara Duterte among the expected guests.
The beauty and brain contest, held at the Ormoc Superdome, was participated by 20 contestants coming from the different barangays of the city.
The title was won by 20-year-old Liezle Jones who represented the village of Macabug.
The beauty queen with an American blood won the title with comes with a P100,000 cash prize and a crown designed with pearls, aced the question asked to the five semi-finalists.
Asked how she could help Ormoc City 'shines even brighter that it already is,' Jones said that she will make education a priority.
"I will strive to be a natural leader and one way for me to be that leader is for people (to) say that education is the key but how do we able to afford for education that's the question," she said.
"So I will try my best to be an advocate of scholarship programs, financial aid programs and work with them to see if there's anything that we can do about that because when it comes to your goals and it comes to your passion to life, there is no boundary enough to block yourself," the newly-crowned Miss Ormoc said.
The event, attended by more than 3,000 people led by Leyte Rep. Richard Gomez and his wife Ormoc City Mayor Lucy Torres Gomez, was hosted by actress-beauty queen Ruffa Gutierrez and television personality James Deakin.
The panel of jurors include Miss Philippines World Gwendolyne Fourniol, talent manager Anabelle Rama and Arnold Vegaferia who Miss World national director.
Jones will represent Ormoc in next year's Miss Philippines-World contest.
Meantime, Jones' court include Charybel Faith Dizon as first runner-up; Abiah Dicdican, second runner-up; Jessajane Belic, 3rd runner-up; and Kim Burao as fourth runner-up.
Dizon, 23, one of the crowd favorites who won the best in gown and swimsuit, will represent Ormoc in next year's Miss Philippines-Supranational. She won P50, 000 cash prize.
Meantime, Dicdican will represent Ormoc in this year's Mutya ng Pilipinas.
(JOEY A. GABIETA/LIZBETH ANN A. ABELLA)