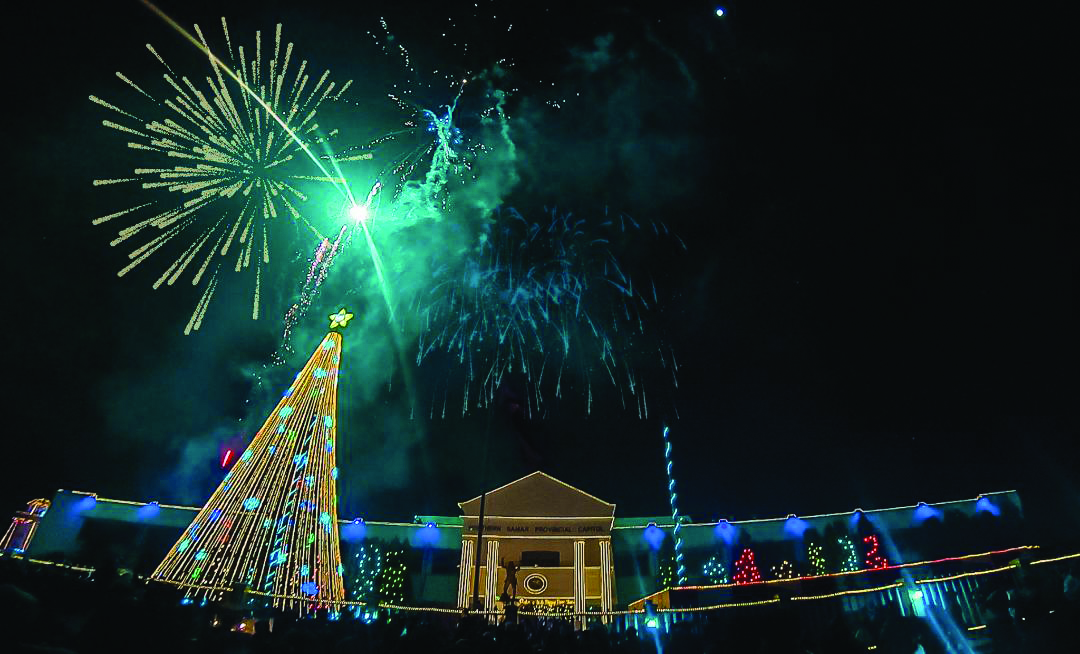 TACLOBAN CITY– A giant Christmas tree was lighted up inside the provincial capitol grounds in Catarman on Friday (Nov.4), signaling the official start of the Christmas season in the province.
Aside from the switch-on of the 18-meter foot Christmas tree, mostly made of metals led by Governor Edwin Ongchuan and his wife Bles, the event also marked as a gift-giving to about 1,000 children consisting of toys, candies, and school supplies.
This year's yuletide theme is Christmas Carnival which showcases designs and decorations prepared by different national government offices and civic organizations, says Allen Berbon, the provincial information officer.
Those who were present during the occasion immediately took photos or selfies with the Christmas tree and various decors inside the Christmas park as their background.
Gov. Ongchuan said that the Christmas park at the provincial capitol grounds is primarily for children 'for them to savor the joy of Christmas' as well as for adults for them to have a feeling of childlike joy that the season brings.
"The provincial government endeavors to live out the distinct celebration of Filipinos during Christmas season where it is shared with an extended time for family, for sharing, for giving, and for renewed friendship", the governor said, as he encouraged the public to visit the Christmas park which will end until January 6,2023.
The provincial government-initiated activity dubbed as the "Karibhungan sa Pasko" is now on its six years now.
The event, capped with a spectacular fireworks, also aims to promote the spirit of giving and sharing, and boost local tourism. (JOEY A. GABIETA)