TACLOBAN CITY – On The fast-growing dermatology clinic in Eastern Visayas, YouthPlus Skin and Laser Clinic of today's Tacloban Power Couple Dr. Yohann Kae Panis-Luzano, MD. Board Certified Dermatologist (Medical Director) and Mr. Rex R. Luzano (President and Chief Executive Officer) of YouthPlus Medical Group, Inc. continues to expand its market, and now a step closer as they launch their newest set of Youth-Ambassadors with the goal to attract the younger generation to avail their services.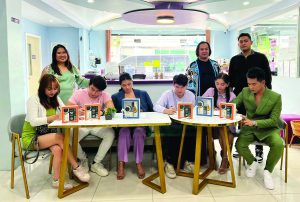 The launching of YouthPlus Ambassadors was held at a function room at Tia Titas Restaurant, Robinsons Tacloban, Tacloban City, last February 19,2023 where 6 youthful faces from all-over Eastern Visayas were introduced.
Now YouthPlus Ambassadors are Kristi Mariz Polo (Ms. Burauen 2022), Apple Lao (Great Man of the Universe Visayas 2022),Cstar Capon (Ms. Teen Global Philippines 2023), Vaughn Zabala (Mr. Teen International 2022), Nicole Serohijos (Ms. BizEd SPSPS 2022) and Tyron Capon (Mr. Global World International 2022) were in a collective statement said that "they are so grateful to YouthPlus Medical Group for choosing them and entrusting them the promotion of services, procedures and the brand of the company."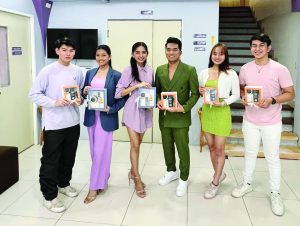 YouthPlus Medical Group had increased customer satisfaction rate to 98% since 2012, upon acquiring their new reliable machines and expansion. From a simple Dermatology Clinic to a Medical Center after they started providing Family Protection Program that enables patients and partners to secure their loved ones health and well-being, with this YouthPlus was able to increase its patients rating to 99% along with the effort of being more accessible – now most of the people of Eastern Visayas specifically in Leyte and Samar has a better access to a medical center where they are assured of quality treatment and services without worrying about the cost it entails without sacrificing quality of service for they have branches in Tacloban City, Ormoc City and Catarman Northern Samar
In an interview with Dr. Yohann Kae Panis-Luzano, she is very much excited on what may come next after this step forward of the company, and is very much excited to be working with young beautiful people that will be upholding their brand.
It is really youthful beauty that YouthPlus wants to embody and provide to its clients,Dr. Luzano said during the interview "We chose youthful faces to represent YouthPlus, so that we will be able to capture the teens, because nowadays there are also teen skin issues like acne, and at the same time it is also the teenage years that we want to form the personality and confidence of our teenagers".
Meanwhile, Mr. Tyron Capon, recently crowned Mr. Global World International 2022 said that he will personally embody YouthPlus vision of maintaining youthful face, skin and beauty not only because of him being a Brand Ambassador but also because of his advocacy that is exactly aligned with the brand's goal of boosting confidence among youth and all-ages through self enhancement that to him– "I see nothing wrong with skin and body enhancement, as long as it makes you confident – then you deserve that, just be happy" Capon said.
YouthPlus Medical Group President and Chief Executive Officer Mr. Rex Luzano is equally grateful and excited to continue improving their services and its promotions to be able to cater broader clientele, "That is our goal, to continue improving our services to provide the best services all dermatology and medical clinics could offer, from check ups to laboratories up to the pharmacy – we have it, and we will continue to expand. We will continue to aim bigger." Rex Luzano said in an earlier talk.
YouthPlus Skin and Laser Clinic, YouthPlus Medical Center and the whole YouthPlus Medical Group had promised to provide high-quality service with their International Standard Machines, Medical Doctors of Expertise and Board Certified Dermatologist here in Eastern Visayas, travel no more – because here in Eastern Visayas, we have YouthPlus.
You may visit their branches at Zamora Branch, 143 Calzita Bldg, Zamora St. Tacloban City – Marasbaras Branch, JGC Bldg, Marasbaras, Tacloban City – Catarman Branch, JS Bldg, Anunciation St. Brgy Mabolo, Catarman, Northern Samar and Ormoc Branch, No. 110, Brgy. Dona Feliza Mejia, Ormoc City.
Via| Gab Cejas – Brodkast 8 Network