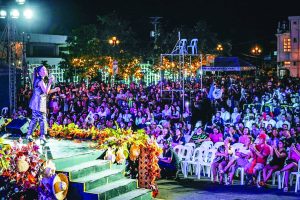 DOH still calls for vaccination shots
TACLOBAN CITY– The Department of Health (DOH) reported that as of this week, the region has only five 'active' cases of coronavirus disease (COVID-19).
However, the health office also reported that a 39-year old man from the town of Jaro in Leyte died on Feb. 21 related to the virus, Jelyn Lopez Malibago, DOH regional information officer, said.
She explained that the man was discovered to have the virus while he was being treated for an undisclosed disease.
The death toll now of the region stands at 693 since the pandemic started close to three years now.
And as of Monday (Feb.27), the DOH reported that the region has only five active COVID-19 cases, bringing its total cases to 64,720 of which 64,022 or 98.9% of them have recovered from the deadly virus.
The active COVID-19 cases in the region are in Tacloban City with two; and one each for Leyte, Samar, and Biliran provinces.
Malibago, quoting their report, said that there is no severe or critical case admitted in the hospital due to the virus.
The DOH said that although there is now only seven active COVID-19 cases in the region, minimum health requirement should still be observed.
"The public is also reminded that intensified vaccination rollout against COVID-19 is still being conducted all over the region. Vaccines are still our best defense against the virus and its variants," it said.
The DOH reported that there are now more than 2.88 million who are fully vaccinated, representing 86.2% of their target population.
It also said that around 556,238 individuals have received the booster shots.
JOEY A. GABIETA