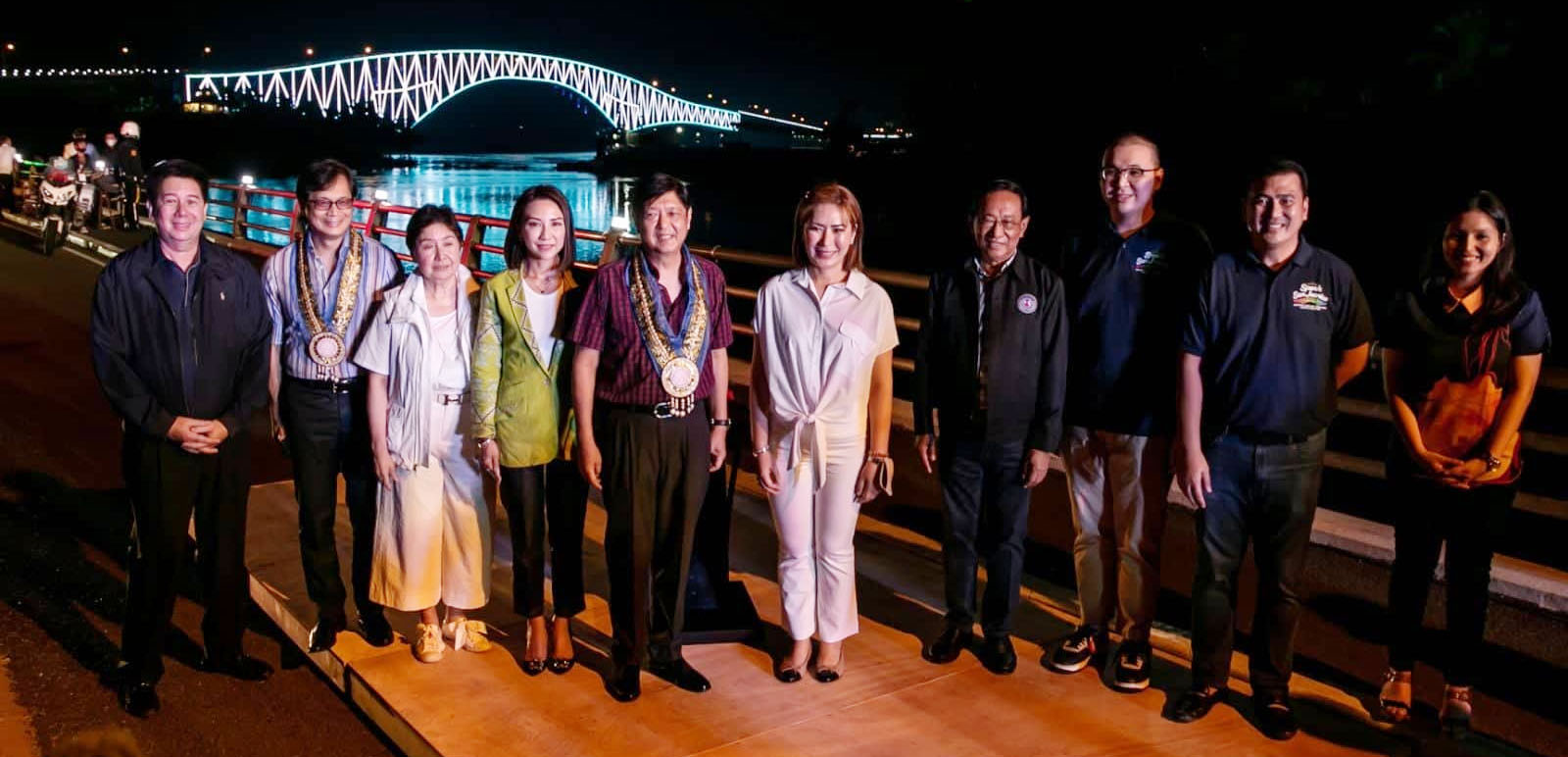 TACLOBAN CITY – The building up of traffic at the San Juanico Bridge must be properly addressed to preserve the integrity of the San Juanico Bridge.
Thus said Department of Tourism Regional Director Karina Rosa Tiopes amid the operation of the aesthetic lights at the famed bridge which the islands of Leyte and Samar.
Tiopes said that they will be meeting with local officials of Sta. Rita town and Tacloban City in the coming days to discuss the possibility of crafting an ordinance that will prohibit vehicles from stopping at the bridge at in any time.
During the formal switch-on ceremony of the San Juanico Bridge Aesthetic lighting project led by President Ferdinand "Bongbong" Marcos, Jr. last Wednesday (Oct. 19), thousands of spectators went to the bridge after the President left to have a picture taking.
The big number of people and vehicles on the bridge resulted to heavy traffic.
"In the days to come, we will be sitting with the local government unit of Sta. Rita and Tacloban City to come up with an agreement kung paano natin mako-control ito. Kasi for now sinasaway lang, walang ini-impose na fine for any violations. Siguro it will require, a certain degree of, something that will restrict them really," Tiopes said.
Rep. Reynolds Michael Tan of Samar's second congressional district said that one of the solutions of the provincial government to ease the traffic at the bridge is by constructing a boardwalk where visitors and tourists may stay while watching the light show.
Tan said that they are still waiting for the funding from the Tourism Infrastructure and Enterprise Zone Authority (TIEZA) for them to start the construction of the boardwalk.
Mark Lapid, TIEZA chief operating officer, said that since restrictions of travelling outside the country had only just resumed recently, their office had no sufficient funds to provide some projects like that of the proposed boardwalk.
TIEZA generates funds from the travel tax collected to individuals travelling outside the country.
The boardwalk will have a parking space, food kiosk, restaurants, souvenir shops among others to usher in and jumpstart economic development in communities along the areas through the help of tourism.
"Hoping by next year the boardwalk we can implement it na, so that there will be a viewing site for the tourists na pupunta kasi right now, medyo mahirap pa, so inaayos pa namin yang hoping na matapos namin by next year. Not only for Samar side but also for Leyte side," Lapid said. (ROEL T. AMAZONA)