TACLOBAN CITY– -" Tribu Rayhak of Sta Fe National High School was adjudged as the top winner for the 29th Padul-ong Festival 2023.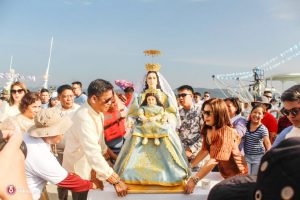 The awarding was headed by Mayor Jose Dayan Agda and Vice Mayor Emman Tiu Sonco.
Tribu Rayhak bested two other contingents and won P 300,000 cash prize. They also bagged the Best in Festival Queen.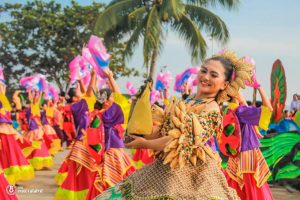 Meanwhile, Tribu Sagtik of Maypangdan National High School bagged the 1st runner-up and won P250,000, and Tribu Magkasikasi of Eastern Samar National Comprehensive High School bagged 2nd place and won P200,000.
Winners were announced after the ritual dance competition that followed after the street dance parade in early morning of September 7, a day before the city fiesta.
Prior to the ritual and street dance parade, a fluvial procession of the image of the Nativity of the Blessed Virgin Mary,the patron saint of the city, was first held starting at the Punta Maria to the Rawis Port.
The Padul-ong is the official festival of Borongan City in honor of its patroness celebrated every September 8.
Padul-ong,which originates from Winaray word "dul-ong" means to deliver or transport, recalls thru a ritual dance presentation the miraculous journey of how the Nuestra Señora dela Natividad or the Nativity of the Blessed Virgin Mary became the patroness of Borongan during the Spanish rule.
The festival competition is just one of the several activities that the city government organized for their city fiesta.
Among these activities are the football competition, fishing tournament, e-sports competition, badminton, motorcross, kayak, mixed martial arts and chess tournament.
(ROEL T. AMAZONA)