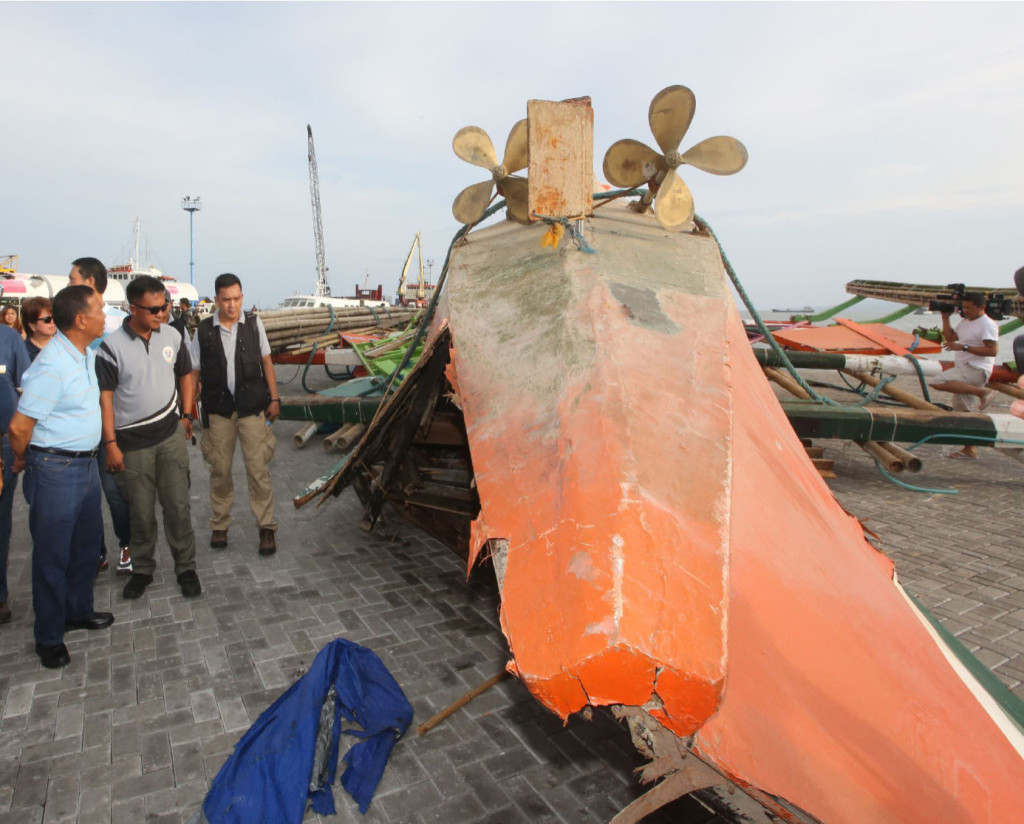 ORMOC CITY- Vice President Jejomar Binay arrived here Sunday, July 5, to personally extend his sympathy and comfort to the bereaved families of those killed due to the sinking of M/B Kim Nirvana-B.
Binay stayed for few minutes at the city's three funeral homes and talked to each of the five bereaved families including the son of 64-year old victim Bonfilo Galano.
Galano was the secretary and cousin of Pilar town Mayor Jesus Fernandez, Jr. Binay was most affected to what happened to the family of Bani de la Cruz who lost his wife, Abigail and his son, Jubert, 1 year old while another daughter Angela, 8 remains missing up to this time after the July 2 sea mishap. A son, Gilbert, 10, managed to survive the tragedy.
The Vice President, aside from expressing his condolences, gave a bracelet rosary and financial assistance to the bereaved families he visited. At the city port, he took a glimpse of MB Kim Nirvana-B that claimed 61 lives positioned at the ship ramp ready for the Marine Industry Authority (Marina) investigation. Binay described this latest sea tragedy to hit the country as "ruthless" and that the victims deserve to be given their due justice. "To tell you frankly, I used to ride in pump boats nung nagpa-practice pa ako ng law. Ngayon lang ako nakakita ng ganito kalaking katig, kawayan din ang pinakakatig no'n. Malaki ito, I understand double decker daw ito, saka two engines ito," Binay, describing the ill-fated wooden passenger boat that was lifted away from the sea using two cranes.
Binay also called for the ongoing probe on this sea tragedy concludes the soonest possible time and those responsible be charged in courts to give justice to those killed.
A boodle fight at the city's wet market ended his brief visit before meeting a friend, former mayor and congressman Eufrocino Codilla, Sr. (ELVIE ROMAN ROA)