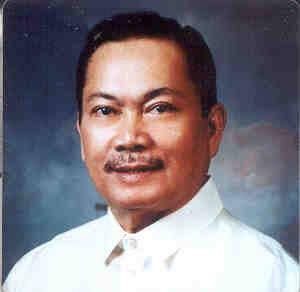 In yet another concern by global organizations, the US Agency for International Development (USaid) has awarded the Philippines P240 million ($4.3 million) in grants to help in the country's civil society organizations to help local communities with their climate concerns.
The USAid's 11 grants were unveiled at the Ninoy Aquino Parks in Quezon City, in the presence of the US Ambassador to the Philippines and the Department of Environment and Natural Resources (DENR) Environment Undersecretary recently. The grants address the efforts to conserve biodiversity, protect wildlife and implement natural climate initiatives. The same grants were made possible under the USAid's Investing in Sustainability and Partnership for Inclusive growth and Regenerative Ecosystems (Inspire) Project.
US Ambassador MaryKay Carlson, realizing the significant role of civil society, was quoted saying "through these grants, we are advancing sustainable local that will help communities address he unique climate challenges they face." She (Carlson) added that "these grants contribute to our shared goal of a more resilient future where both people and nature thrive."
Likewise, Usec. Juan Miguel Cuna, in expressing his gratitude to the grant, was quoted saying "we are one with USAid and inspire in the quest for an increased and a more meaningful participation and engagement of all sectors (of society), DENR is grateful for the continued partnership, and we look forward to deepening our engagement as we work toward creating a more equitable world for all."
It might be worth recalling, that since 2021, USAid has provided more than P20 million ($11.7 million) to civil society organizations purposely to achieve "environmental sustainability and uplifting the lives of Filipino communities." Some of the beneficiary organizations included BaiAni Foundation, CBCP Foundation, Coastal Conservation and Education Foundation, Diliman Science Research Foundation, Impl Project Philippines, Institute for Climate and Sustainable Cities, Mabuwaya Foundation, Surigao Economic Development Foundation, "Tanggol" Kalikasan, University of Santo Tomas Research and Endowment Foundation, and Xavier Agricultural Extension Services Foundation.
MY COMMENT:
The Philippine government will forever be thankful to the US government through its various organizations, e.g. USAid for many monetary and material assistances. Of these, however, I single out the latest USAid's 11 grants specifically to support the country tackle climate change challenges. Being an active Biologist, that on the conservation of biodiversity appeals deeply.
A bit unhappy that among the USAid grants recipients, none come from R8!
ooo000ooo
NEXT TOPIC : "Credit access and improved irrigation – Agri Groups Plead"
SHARE S & T THOUGHTS through E-Mail: drpacjr@yahoo.com.