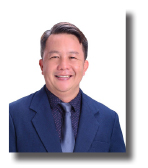 There are many crimes that involves uniformed personnel, for some, the uniform is reason enough to perpetrate crimes and yet for some, the uniform is a tool to mislead the police.
As lawlessness slowly heats up in our midst where ambush of politicians and government officials are usual fodder in our on-line and mainstream news outlets, there is a remarkable commonality among it all. The common denominator was the fact that they are wearing military uniforms.
The suspects in the brutal saying of Aparri Cagayan Vice Mayor Rommel Alameda were wearing police uniforms. The vice mayor was killed together with 5 others. The PNP prompted by this reality ordered monitoring of uniform dealers.
The recent broad daylight and very public assassination of Governor Rolly Degamo was perpetrated by men wearing pixelized military uniforms. The assailants killed 5 more citizens. these folks happen to be in the wrong place at the wrong time.
Military Uniforms , bears identity and evokes symbolism . It is a revered piece of symbol that counts previous heroic and past glories. Tonni Pfaner wrote that The military uniform is a form of clothing with a particular symbolism and a long history and tradition. Even individual regiments may dress differ- * Editor-in-Chief of the International Review of the Red Cross. The article reflects the views of the author alone. Military uniforms and the law of war TONI PFANNER* wrote his Essay Military Uniforms and the Laws of War RICR Mars IRRC March 2004 Vol. 86 No 853 93 The uniform reflects order and discipline, and calls for subordination by displaying a variety of insignia, including badges that indicate rank and emphasize the hierarchical structure of armies. It also calls for respect and fear and symbolizes strength and power: it includes features designed to make its wearer appear broader or taller, and thus to enhance the soldiers' stature in the eyes of comrades, civilians and the enemy. Finally, it helps to create an identity of appearance and an esprit de corps and is thereby conducive to the bonding process.
This time however, it was a flaunted symbol because it evokes gallantry but it can also be used to mislead. It can be a convenient confusing tool aimed to put an investigation in Thus, because of the symbolism, fear and the ability to mislead, the wrong camouflaged shirts and pants became mainstay and I would say this quite alarming.
While the uniform creates a calm and confidence of protection on the population, sometimes, like this late, it creates danger or at least a feeling of danger after all the armed personnel and its uniforms were conveniently found to be part of the usual assassins get-up. It had always been a usual element in the assassins props , and they have been typecast as part of the commission of the crime. Thus, authorities should and must dwell and act on this recent yet alarming reality.