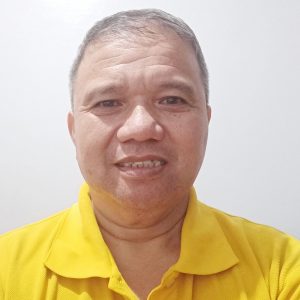 Bad signs are getting clear of a blurred prospect for the that elusive justice. With the son of the despot at the helm of power, all efforts are towards glossing over our country's history. This is the reality of a mind-boggling plot that had caught every Filipino a hapless captive of fakery outlined in a fallacious tale that we all fell submissive to.
It was at the height of national saga uncovering the truth behind the finger that pulled the trigger as the graft-laden governance involving the most popularly elected president that the victim descended to the tarmac well escorted by minions in police uniform. That the international airport was well guarded by the despot's police and military in a show to secure the place and fence-off the people from witnessing what would be labelled as the murder of the century.
The ire of the people that was ignited by that murder resulted into days of mourning where people bravely endured long queues just to take a glimpse of the victim, one of the recognized opposition leaders who could have one of the proverbial presidential timbers that could have served the country but never had. The hope was doused by a bullet that pierced from the back of his head that exited through his chin.
A grand coverup followed, blurring the truth surrounding the murder. The investigations that were staged under the direction of the despot were clearly aimed at keeping the identity of the mastermind. The outcome of the investigations upended at the level of the officers and men that were in command during that homecoming of the acknowledged nemesis of the fatal day. All clamors to unmask the mastermind were dismissed outright as unworthy of attention from the powers that be.
Many observers had openly warned that the tyrant in the making would never succumb to public demand of seeking truth and justice behind the murder. That tyrant was eventually deposed through a peaceful people power revolution that was ignited by the supreme sacrifice of Senator Benigno S. Aquino, Jr. which we fondly call by his famous nickname "Ninoy". That stalwart opposition leader stood for his principles in fighting Mr. Marcos' martial law.
He never gave up to the evils of that despotic rule and fought his good fight to regain our freedom, liberty and democracy. That murder of the century we commemorate today, exactly a quarter of a century from that treacherous gunfire on that fateful midday of August 21, 1983. It has been two scores today.
comments to alellema@yahoo.com