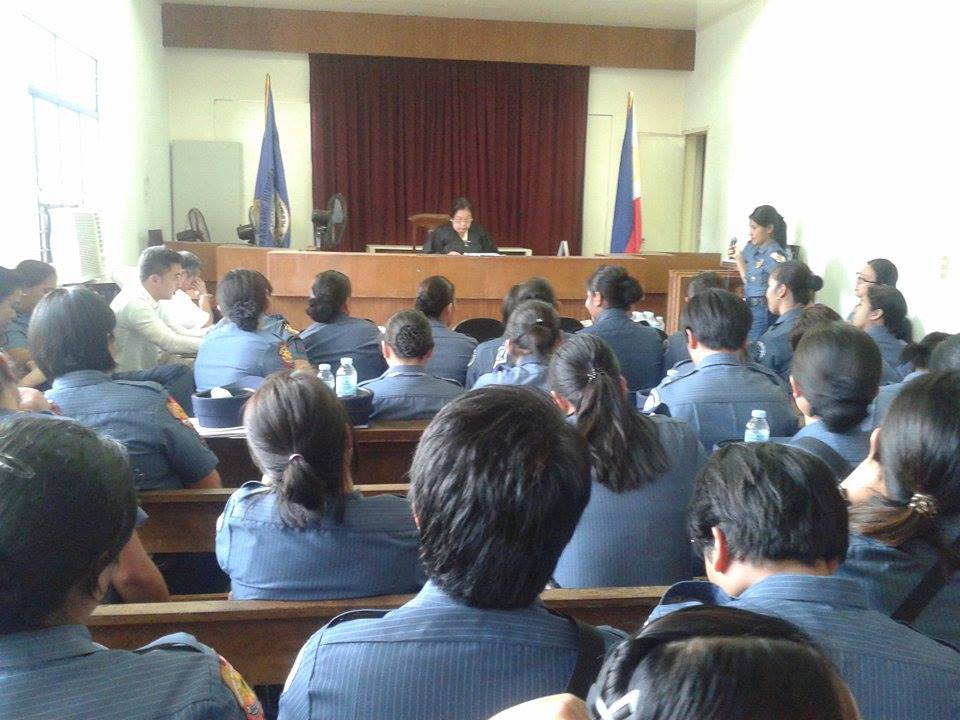 TACLOBAN CITY- Police officers in the region assigned at their respective women and children protection units recently undergo a crash course on handling and the prosecution of cases involving women and children believed to have been abused or trafficked.
The 12-day crash course was held in this city marked with a mock trial and lecture conducted by Regional Trial Court Judge Yolanda Dagandan with the participation of Assistant State Prosecutor Percival Dolina and Public Attorney's Office, represented by lawyer Laser Blitz Sumagaysay. This activity, the second of its kind held first in September, 2014, capped the training jointly sponsored by the United Nations Children's Fund (Unicef) – Children Protection Network and the Philippine National Police.
Police Inspector Charmain Cartalla, who led the team of trainees with ranks ranging from PO1 to SPO3, said this was initiated in the aftermath of supertyphoon "Yolanda" were many children were feared to have been subjected to child abuse of varied forms and exposed to trafficking, especially those who were orphaned by the devastating supertyphoon that hit the region on November 8, 2013. Both the police and the Department of Social Welfare and Development have noticed a widespread scenario of trafficking in persons for which culprits need to be penalized.
Cartalla informed that besides making the police officers assigned in the WCPUs or WCPDs of the criminal procedure in court, they are also trained in how to draft complaints and properly identify the suspects in the charge sheet and other procedures necessary in filing of cases. The police men and women were fed with lectures on RA 7610 (Anti-Child Abuse Law) and RA 9208 (Anti-Trafficking in Persons Law) as amended by RA 10364 (Expanded Anti-Trafficking in Person Law). They were also exposed to the provisions of RA 9344 (Juvenile Justice and Welfare Code) and how to deal with children in conflict with the law. (EILEEN NAZARENO-BALLESTEROS)