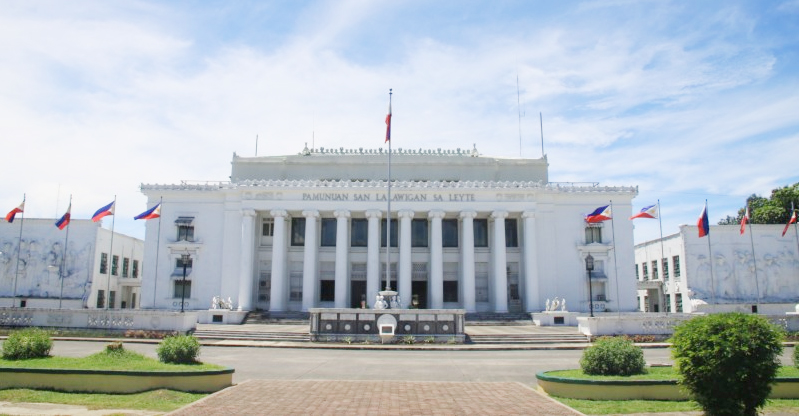 TACLOBAN CITY – Having a museum is essential for the preservation of historical artifacts in the province of Leyte where the public can to visit to learn its rich history.
Thus said the regional director of the Department of Tourism Regional, Karina Rosa Tiopes, reacting on the plan of the provincial government to convert the old provincial capitol building into a museum.
Governor Carlos Jericho Petilla announced last month that they will be converting the old capitol building located here in the city into a museum while the legislative building will be use as events place.
Work for this plan will start within this year, according to him.
"Leyte is rich in history but we don't have place to go where we can really tell that story. We go of course to the site like World War II engagement site but we do not have one place where we can show and learn the history of Leyte not just probably centered on World War II but all throughout," Tiopes said.
The museum may also feature or showcase milestone of its people in their journey towards the quincentennial commemoration of Ferdinand Magellan and Roman Catholicism arrival in the country which the Philippines celebrated this year.
Recently, two groups had visited the province, one from Metro Manila while the other from the United States.
The group from Metro Manila specializes in World War II memorial tour that bring in US nationals, some of veterans while others are their relatives to engagement sites in the country.
Tiopes said that the group had long been bringing in foreign tourists to the country but they only visits the World War II engagement sites in Luzon area.
This year, the group will be bringing in foreign tourists to the province.
"This time they are including Leyte because this year their theme is victory in the Pacific, and that victorious event happened here in Leyte," Tiopes said.
"The market is there, just waiting for us to say, we are ready for this kind of tour," the tourism official added.
Every 20th of October, the province of Leyte is celebrating the Leyte Gulf Landings commemoration which celebrates the arrival of Allied Forces headed by General Douglas Macarthur in Philippine soil in 1944.
His arrival together with hundreds of Naval fleet with more than 200, 000 personnel was dubbed to be the biggest Naval battle in human history.
Another visitor the province had in relation to Word War II was Nathan Huegen, Director for Travel of the National World War II Museum, New Orleans, Louisiana, USA.
Huegen visited some World War II engagement sites in the province with the help of the provincial tourism office.
After his visit, he had a feedback meeting with the provincial government and the DOT on how to enhance some areas and on tour guiding.
"By next year probably they will bring in guests. They brings in about four groups in a year from the US who do memorial tour," Tiopes said.
(ROEL T. AMAZONA)