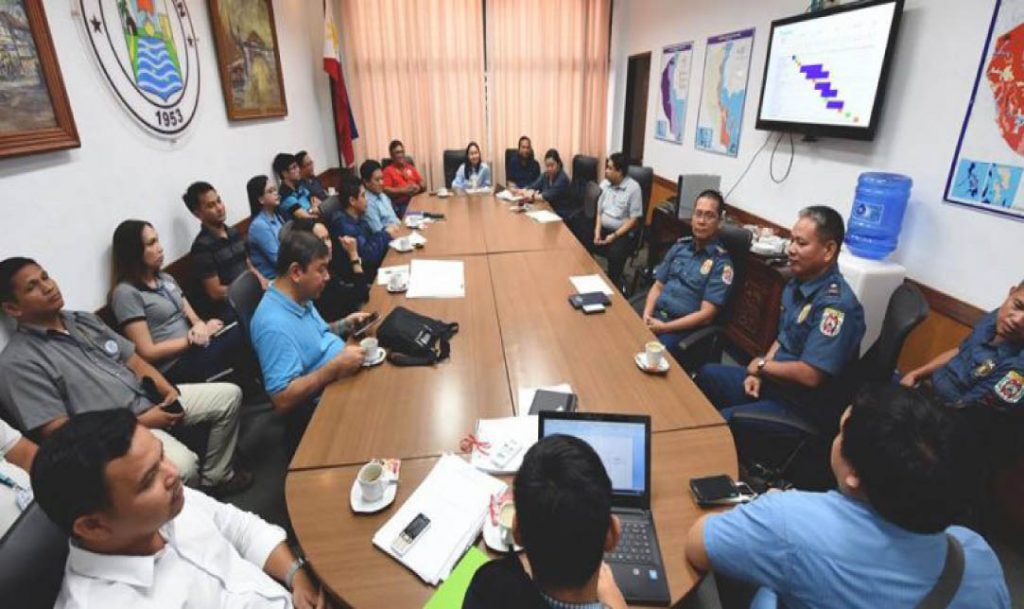 TACLOBAN CITY- Following the directive of Mayor Cristina G. Romualdez to come up with an efficient traffic system and decongest traffic in main thoroughfares; the City Government has entered into a partnership with the UP National Center for Transportation Studies Foundation Inc. (UPNCTSFI) for the conduct of a transport and traffic management study.
On Monday, October 9, members of the City's Transportation Technical Working Group (TWG) met with UP-NCTSFI Director Dr. Ma. Sheilah G. Napalong to discuss the salient points of the planned transport and traffic management study intended to start this October.
The TWG's composition include among others, the Traffic Operation Management Enforcement and Control Office, the Business Sector, City Housing Department, Tacloban City Police Office and the City Engineering Office.
City Councilor Edward Frederick Chua, Chairperson of the City Council Committee on Transportation Chairperson also attended the meeting to air concerns on the planned study.
According to City Administrator Atty. Irene Chiu this development aimed at coming up with a traffic master plan that will solve the City's emerging traffic woes.
Cited as among the transport and traffic concerns that the study will be focusing on are the rampant on street parking in the Central business district, the scattered locations of formal and informal transport terminal, and the influx of new businesses into the City, which contribute to the traffic volume. It will also focus on creating a sustainable traffic circulation system that will be advantageous to both vehicular and pedestrian traffic.
To be implemented in three phases, the study will have a series of surveys that will commence later part of October until November.
Meanwhile, the TOMECO welcomed the development, saying it has been five years in the offing; and underscored the need for a comprehensive traffic scheme before the City is overwhelmed by an increasing traffic volume. It also bared plans of the City Government to install 10 Hybrid Traffic light systems equipped with smart cameras in major intersections of the City –the installation of which will depend on the output of the study.
Meantime, to dialogue with the general public and the transport sector the local government is planning to hold Traffic Summit this November 14.
UP-NCTSFI had recently conducted traffic and urban studies in the cities of General Santos, Davao and Ozamiz.(Henry James G. Roca, Photo by Tim Canes/CMO)xxx
Caption: City Administrator presided a meeting to discuss how to address the worsening traffic problems of Tacloban City. Present during the October 9 meeting were several city officials and representatives of a private transportation sector.