Ormoc City – Engr. Rosita A. Tinawin is the newly-appointed Officer-In-Charge, Office of the District Engineer of the Department of Public Works and Highways (DPWH) Leyte 4th District Engineering Office (DEO) taking over from Engr. Arnaldo R. Bonifacio, who retired from the service after 41 years, during a turnover ceremony on Tuesday, May 09, 2023.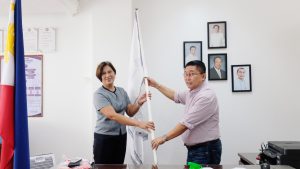 The ceremony was a significant event for the office and was witnessed by the Leyte 4th DEO section chiefs. It featured the ceremonial handing over of the office banner and signing of books of accounts, symbolizing the transfer of leadership from Bonifacio to Tinawin.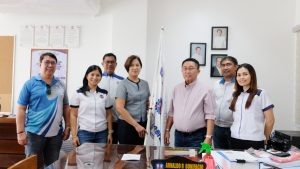 In addition, Planning and Design Section Chief Peter Scheler V. Soco will be stepping up as the Officer-In-Charge Assistant District Engineer, taking on Tinawin's former role in the office.
The DEO is confident that these changes in leadership and position will bring forth fresh perspectives while continuing the legacy of excellence established by Bonifacio, allowing the team to deliver better infrastructure projects for the people of Leyte 4th District.
Both Special Orders were signed by DPWH Secretary Manuel M. Bonoan on May 05, 2023 effective immediately. (PR)